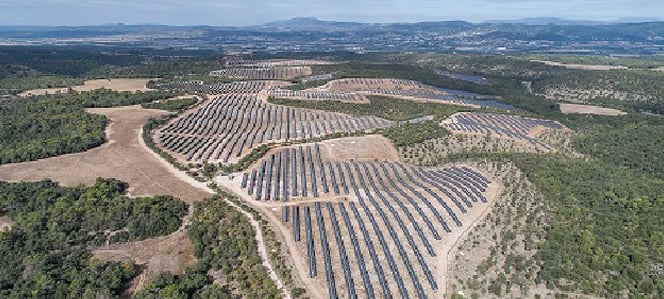 A large-scale PV project from French developer Voltalia has inked what the firm claims is the country's first ever corporate PPA.
For 25 years, retailer Boulanger Group will directly buy power from a 5MW first solar plant Voltalia will build, own and operate, with plans to reach the commissioning stage in 2022.
In a joint statement, developer and offtaker explained further installations could follow, describing a commitment by Boulanger to buy power "in priority" from Voltalia's upcoming renewable projects.
Boulanger, known in France as a furniture and electronic device retailer, already has plans in place to become fully renewable-powered this July via existing hydro plants.
"Aware that this new purchasing policy has only an indirect impact on the energy transition, Boulanger has decided to support the construction of additional capacity, through this durable partnership with Voltalia," the retailer explained.
The claims of France's first-ever corporate PPA come as the country – the reported home of 9.48GW of solar PV last year – falls behind Spain, Portugal and others in the market for these deals, seen as central for subsidy-free solar.
Deployment via auctions continues apace, however, with 855MW awarded to 118 ground-mounted projects at the latest dedicated tender in March.
For its part, Voltalia has in recent years been active not just in France but also beyond, with contracts landed in Albania, Egypt, Myanmar, Kenya and Brazil. The firm's business witnessed a significant boost in 2016, when it took over fellow player Martifer.