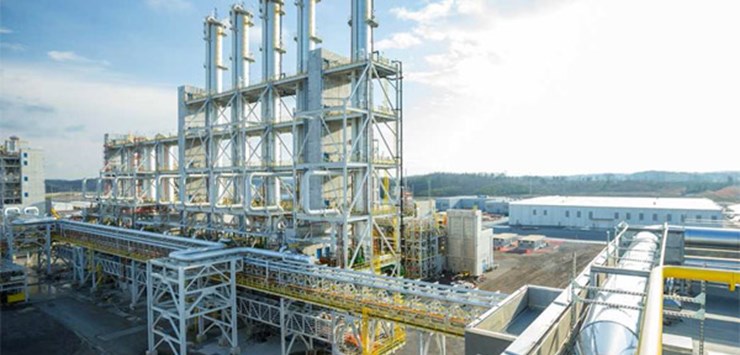 Major polysilicon producer Wacker Chemie has warned its overall group profitability for 2019 would be around 30% lower than the prior year, due to continued weak demand from the solar industry in China and continued polysilicon prices declines to industry record lows.
Rudolf Staudigl, WACKER's CEO said, "Our expectations have declined primarily because prices for polysilicon remain extremely low. Many market experts anticipated a price recovery for solar silicon in the second half-year – an assumption that was reflected in our previous guidance. But the average prices for this material have not improved. Instead, they fell further in the third quarter due to overcapacity created by Chinese competitors."
PV Tech had previously highlighted the challenges facing Wacker in competing in the polysilicon market that is dominated by demand from the solar manufacturing industry in China. The Chinese government is supporting China-based polysilicon producers in becoming 100% self-sufficient in polysilicon production.

Weak demand for Wacker's high-purity polysilicon in China, is both due to increased capacity expansions by competitors in China as well a slow pick-up in end-market demand, due to new support mechanism for downstream solar markets only being finalised and published mid-year, long after the halt to utility-scale projects and DG markets in May, 2018, under the 531 New Deal.
According to the China Nonferrous Metals Industry Association, global polysilicon production in the first half of 2019 reached 241,000MT, just 2.6% higher than the prior year period, while while total demand was 229,000 tons, representing a year-on-year increase of 6.51%.
However, polysilicon production output in China was said to be approximately 154,000MT, a year-on-year increase of 9.2%, while total demand in China was 212,000MT. Total supply was 221,000MT, while demand was for 212,000MT, keeping prices at record lows, before an expected demand increase in the second-half of the year as utility-scale projects in China were expected to ramp again after the damaging hiatus.
The China Nonferrous Metals Industry Association also highlighted that polysilicon ASPs had declined by over 47% since the prior year period, although fluctuations were experienced. Some major Chinese competitors have also been impacted by the significant ASP declines, while still ramping new capacity.
During this period, Wacker has maintained full-capacity production of polysilicon, increasing stockpiles ahead of a pick-up in demand and hoped for ASP increases.
Wacker's management noted that the increasing weakness in the global economy had impacted all of its business divisions.
The company guided group sales of €1,270 million for the third quarter of 2019, while guiding EBITDA of €270 million, helped by a special income of about €112 million in insurance compensation for the damage incurred following a major explosion at its newest polysilicon plant in the US in 2017.
The special income in the quarter would be allocated to the polysilicon division as a one-off benefit.
Wacker's polysilicon division had previously reported second quarter 2019 revenue of €169.9 million, down 30% from the prior year period, while EBITDA had been €5.7 million, 85% lower than the prior year period.
The company is to report Q3 results October 24, 2019.