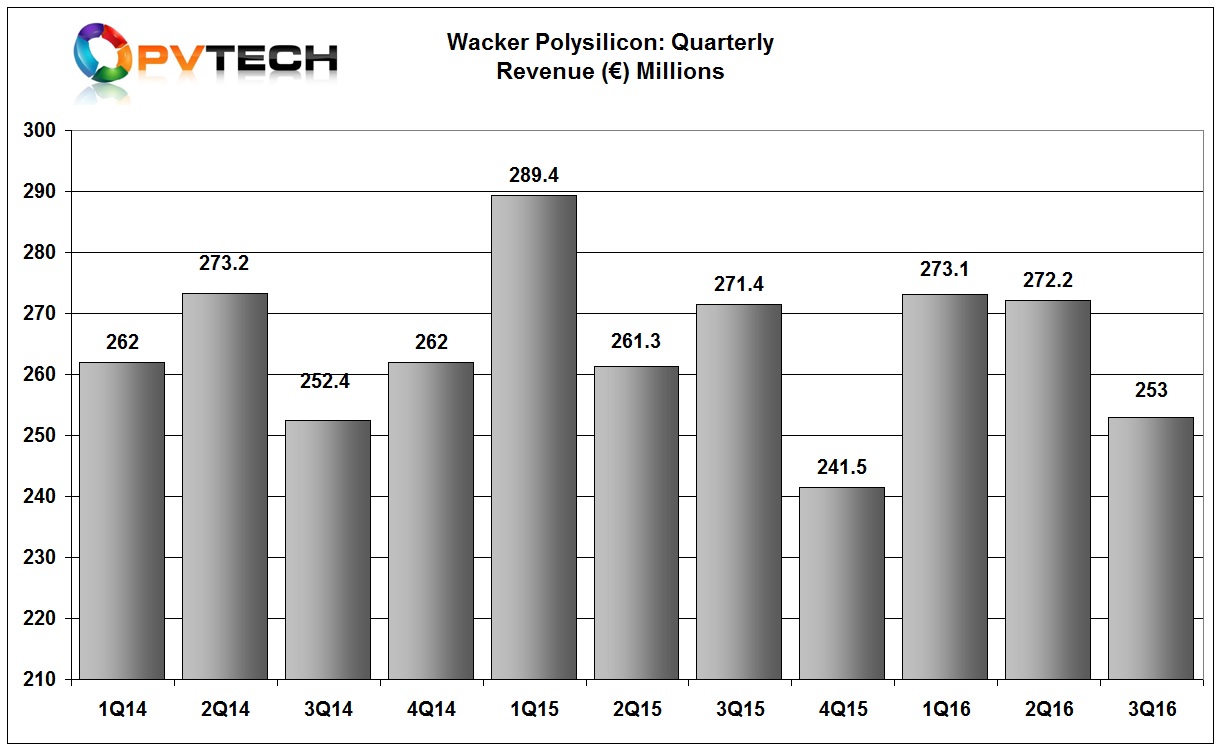 Major polysilicon producer Wacker Chemie has reported that polysilicon sales declined 6.8% in the third quarter of 2016, due to weaker demand and ASP declines, specifically in September.
Wacker's polysilicon division reported third quarter revenue of €253.0 million, down 6.8% from the previous quarter after two quarters of flat revenues.
Polysilicon volumes were said to have remained almost unchanged versus the prior year period, while average prices declined.
Rudolf Staudigl, CEO of Wacker Chemie said, "The market environment for our polysilicon business was more difficult, with solar customers ordering substantially less material in September than in the preceding months. Since then, however, there have been increasing indications that demand for solar silicon is picking up again."
EBITDA in the quarter was €82.3 million and EBITDA margin was 32.5%, both higher than the previous quarter as major capital expenditures ended as its new polysilicon plant in new Charleston, US started ramping production.