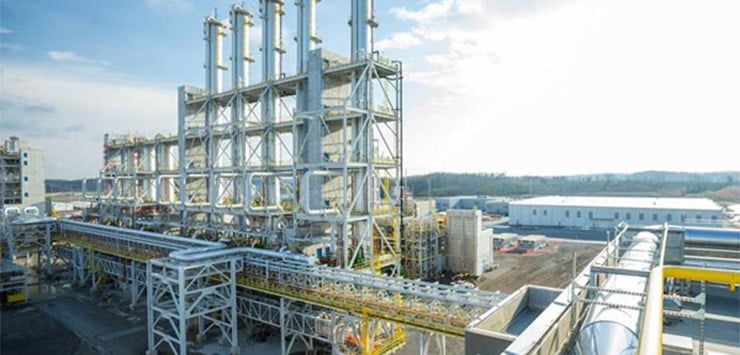 Major polysilicon producer Wacker Chemie has continued to be impacted by record low polysilicon prices, due to overcapacity and weak demand caused by China's '531 New Deal' and lack of new support policies in China since June, 2018.
Wacker's polysilicon division reported first quarter 2019 revenue of €211.1 million, up from €188.6 million in the previous quarter, due to volume growth as all production plants were running a full utilisation.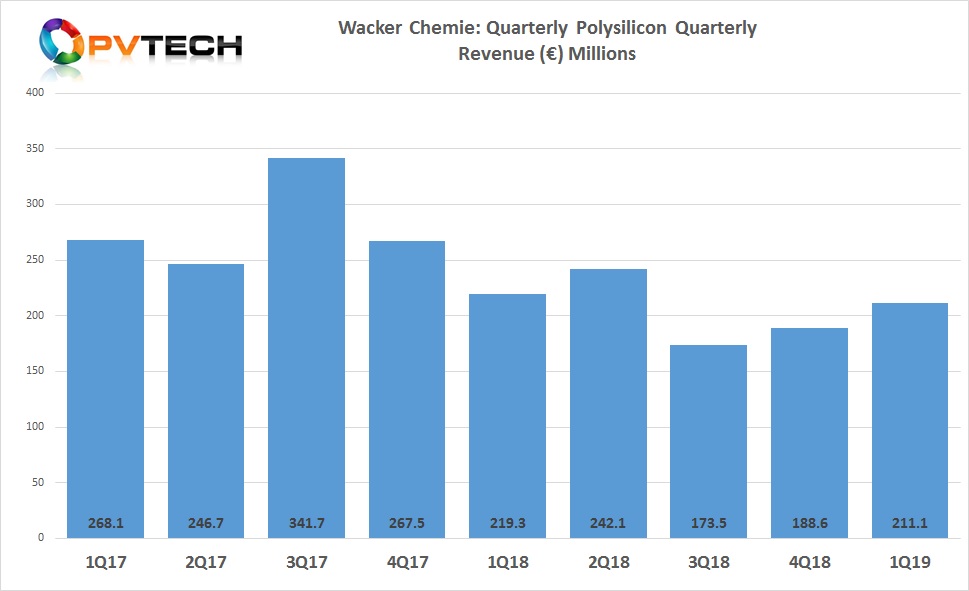 However, losses mounted due to difficult operating conditions, which included continued ASP declines, which led to inventory write-downs, which had been increasing, despite weak demand in the second half of 2018, as well as being impacted by higher energy prices.
Rudolf Staudigl, CEO of Wacker Chemie said, "For our polysilicon business, on the other hand, the market environment posed significant challenges. Many market observers expect the price level for solar-grade polysilicon to improve in the second half-year. But there were no signs of such a trend in the reporting quarter. In addition, electricity costs at our German sites have increased substantially within the space of a year. To counter price and cost pressure, we are not only working on enhancing our production processes and thus reducing our costs. We are also striving to expand our market share of higher-margin business with our high-quality polysilicon for semiconductor applications and monocrystalline solar cells."
The company reported a negative EBITDA of €35.8 million in the first quarter of 2019, compared to a negative EBITDA of €19.2 million in the previous quarter.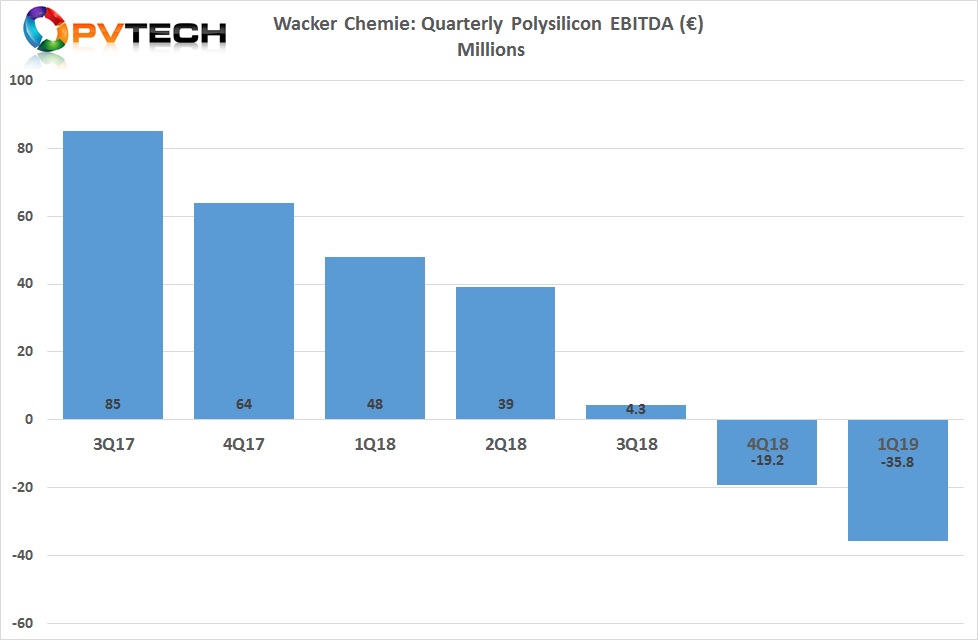 The division's EBITDA margin sank to negative 17%, compared to a negative 10.2% in the prior quarter.