It has often been referred to as the "US trade case" but in truth, this is the first global trade dispute to impact the industry. Many of the changes that could be brought about by severe duties are counter-intuitive with the winners and losers raising some eyebrows. Here we run through the ramifications that stringent global safeguard remedies on imports to the US, could have around the world.
Before we begin, a few points to keep in mind.
Several countries were excluded from the injury finding and so will not be part of any tariffs or quotas President Trump imposes in January. Those excluded include Singapore and Canada. Mexico was found to have contributed to injury because the monetary value of imports was in excess of US$800 million in 2016.
Only solar cell manufacturing really counts, due to the capital expenditure, specific facility needs, supply chain and skilled workforce. Solar cells define the origin of a module for legal purposes and the petition by Suniva asks for a US$0.40 contribution to the floor price of any module with a foreign cell.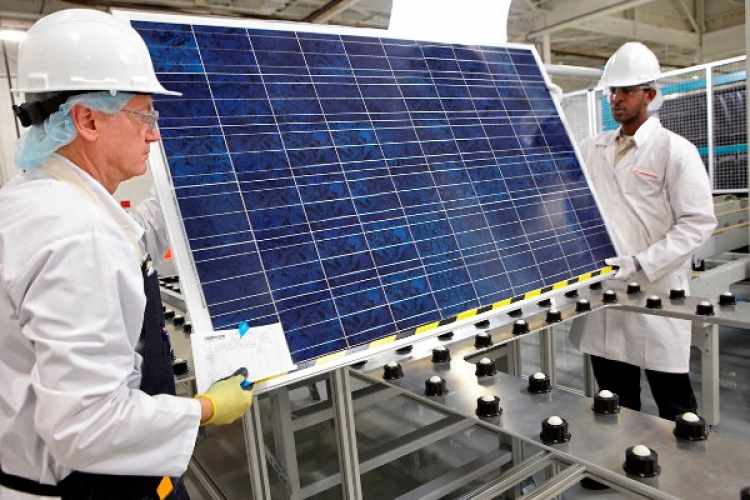 Canada
The obvious solution to meet US demand for solar would be to pack up some existing solar cell capacity anywhere in the world and park it in Canada. It just isn't that simple. The process would be hugely costly, not least because the right facilities are limited and inevitably would require new build, further extending lead times to re-enter the US market. The new manufacturing tools required to meet higher efficiency module demand, the type the US utility sector craves, such as P-type mono PERC (Passivated Emitter Rear Cell), have long lead times and even then, the cells involved are experiencing a global shortage.
No company is therefore going to want to shut down PERC production for the length of time required to decommission, ship and then re-ramp cell lines from South East Asia when market demand is growing for high-efficiency cells. Presuming the lines had been situated in Southeast Asia, on arrival in Canada they would have increased overheads on all key manufacturing parameters. Should manufacturers consider relocating tools from China, cost differences would be even higher than relocating from SE Asia.
Looking at existing manufacturers in Canada, Canadian Solar's dedicated module assembly facility in Ontario has been ramping down in 2017 as importing cells from China or Taiwan had already been subjected to anti-dumping tariffs and margins on downstream PV projects had already suffered.
Canadian Solar does not have solar cell production in Canada and in-house cell capacity is only around 50% of its total global module assembly capacity. The company has also adopted an 'asset lite' approach to ingot/wafer and solar cell production, due to the capex and R&D requirements.
Silfab is a privately owned firm offering little transparency but claims to be producing "100% North American made" modules. If by make they mean assembled, then again, they are unlikely to be able to add much additional solar cell capacity to the mix without a major capital injection.
USA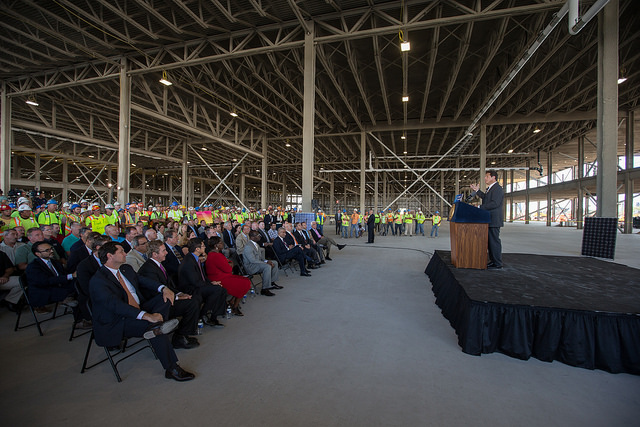 Perhaps the most interesting country to watch for obvious reasons is the US. SolarWorld Americas has already announced plans to return to full capacity, 430MW cells and 540MW of modules, should new investors be forthcoming. The company is in the middle of looking for a new owner and the identity, size and ambition of that new owner will dictate how far and how quickly the company might build on those capacities in the future.
All bets are off with Suniva. Any activity there is dependent on its Chapter 11 bankruptcy case and the court must approve even the most conservative decisions on its running to protect creditors.
Mission Solar had previously shuttered its 200MW of high-efficiency solar cell production and has since purchased its cells from overseas so unless it can find a domestic supplier, it benefits very little from the ITC case.
Seraphim USA is in the same situation as Mission Solar as it is only producing modules and is dependent on overseas cell supply. The company has yet to be able to ramp its US facility to nameplate capacity, despite the clamber to stockpile modules in the US.
Beamreach Solar only had a small pilot line operation in Silicon Valley and has recently been liquidated, so the ruling comes too late for them.
Perhaps the greatest unknown is what on earth is happening inside the Tesla/Panasonic Gigafactory 2 in Buffalo, New York. This is potentially the largest single source of new cell and module capacity in the US.
However, a picture is emerging that initial (small-scale) heterojunction (HJ) solar cell production is only catering for Tesla's new roofing tile products and that plans for Panasonic to produce high-volume cell and modules for Tesla's residential rooftop business, simply don't exist at the moment, nor exist in the near-term, which may surprise a few people?
Tesla has been using companies such as Singapore-based REC Group and Trina Solar with operations in SE Asia for its module requirements, which equated to around 150MW in the second quarter of 2017.
Tesla could also be in a bind over finding tariff free modules outside using REC in a single source arrangement.
US-headquartered SunPower has recently invested around US$25 million in the last 12-months on a new R&D and pilot line facility located at its headquarters in San Jose, California, with the ability to be expanded to produce modules at a limited level. However, due to its financial position and the time taken to ramp its last advanced generation of IBC solar cell technology in Asia, the site likely offers limited potential for new US module supply.
This suggests it would be several years before the company could benefit from US manufacturing, despite its current dependence on the US market, making it very hard to execute a fresh manufacturing strategy. Especially as it is already at the early stages of a new strategy that was increasingly dependent on P-type mono PERC cells produced in China for its P-Series modules.
Singapore
The ITC actually gave Tesla's rooftop business unit a lifeline by declaring that modules manufactured in Singapore had not harmed US manufacturers and so are exempt from any further punitive actions.
Norwegian-headquartered and China-owned REC is the only PV manufacturer in Singapore and has a module capacity of around 1.4GW. However, its in-house solar cell capacity is almost half that figure. This means it would be hard pressed to really capitalise on the gift from the ITC without meaningful capex spend on new PERC capacity.
REC was once shipping more than 50% of its module output to the US in 2016 but has been attempting to diversify its geographical sales footprint to Japan and take advantage of key markets in Europe such as France.
ITC figures ranked CSPV products by quantity from Singapore as the eighth largest importer in 2016, down from fourth largest in 2015.
It is unclear at the moment whether REC would ratchet-up capex to supply the US market but has the advantage of existing facilities, secured land for expansions and zero tariffs.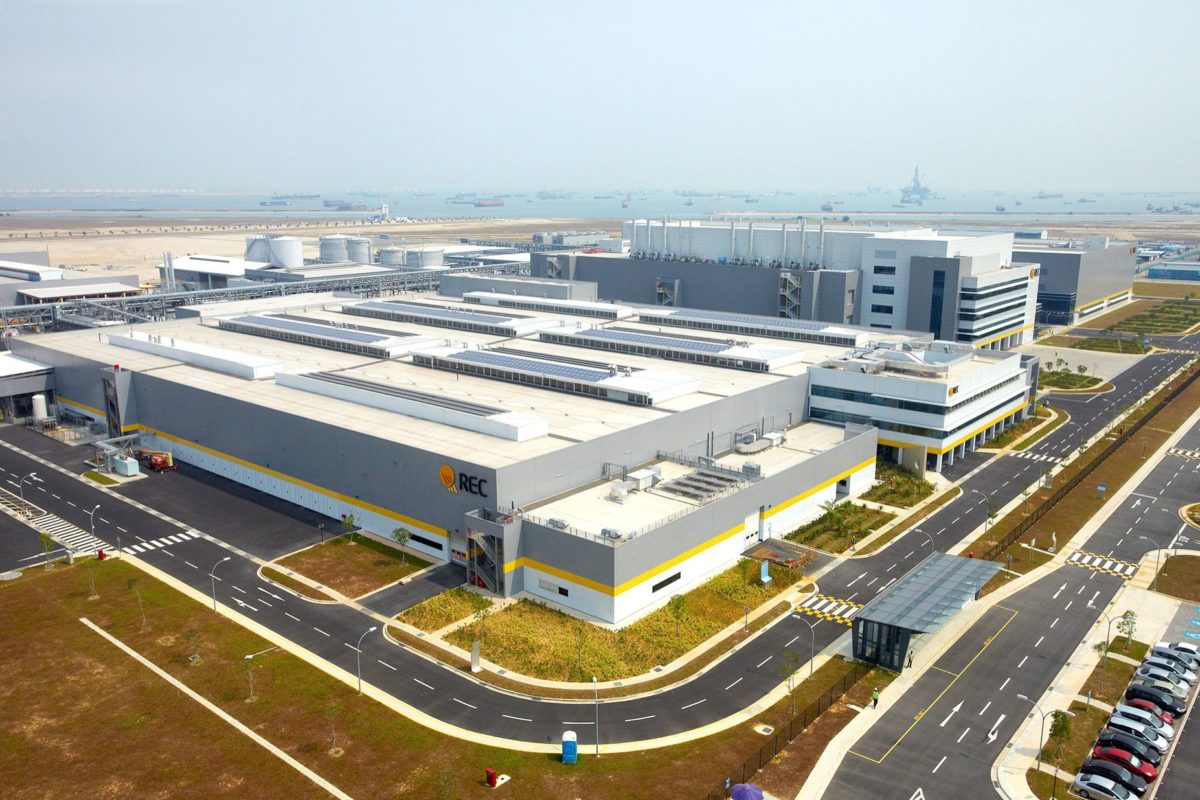 Mexico
Should anyone be surprised that the ITC declared that Mexico was guilty of exporting low priced modules into the US?
Well, you should be as the largest module manufacturer in Mexico is currently US-headquartered SunPower. The company ships X-series IBC (Interdigitated Back Contact) solar cells from a small (350MW) cell plant in the Philippines and E-Series cells from an 800MW plant in Malaysia).
Not all its module assembly capacity in Mexico reaches the US but the US has been SunPower's major market since time began. SunPower's IBC technology and high-specification modules are highly regarded in the solar industry but not labelled cheap by any stretch of the imagination.
The culprit in Mexico would have had to have been US-headquartered OEM producer, Flex. Flex used to assemble P-type mono modules for SunEdison before its fateful bankruptcy, which is well known.
The difference here is that SunEdison used its own specified modules from Mexico for its own PV power plant projects and these were not supplied to third parties.
Finding against Mexico, the ITC has hit only US-headquartered companies. The ITC noted that: 'Based on quantity, Mexico was the second largest source of U.S. imports of CSPV products during 2013, the third largest source during 2012, 2014, and 2015, and the fourth largest source during 2016.'
This substantiates the actual ramps and shutdowns of SunPower and Flex/SunEdison, respectively in this period, yet leaves the question of low-priced imports harmful to US PV manufacturers unanswered.
Malaysia
Interestingly, the ITC also noted that CSPV products imported into the US from Malaysia had been the number one location in 2016. The biggest supplier of modules from Malaysia in 2016 is thought to have been Korean-headquartered Hanwha Q CELLS, which had shipped 1.5GW of modules to one downstream PV customer (NextEra), mostly in 2016.
Other companies such as China-headquartered JinkoSolar had also ramped over 1GW of capacity in Malaysia to meet US demand from customers in 2016 and through 2017.
China
The elephant in the room is and will remain China. Scanning the list of possible Chinese companies willing to invest in solar cell production in US is highly suspect, not least because major companies such as those in the 'Silicon Module Super League' (SMSL) (JinkoSolar, Trina Solar, Canadian Solar, JA Solar, Hanwha Q CELLS, GCL and LONGi) have established cell production across SE Asia in the last few years, notably to circumvent existing US and EU anti-dumping tariffs.
Of course many but not all of the SMSL members are big exporters to the US market and those that are (JinkoSolar, Trina Solar, Canadian Solar and Hanwha Q CELLS) have broad geographical sales.
Earlier in the discovery phase of the ITC case many major suppliers were less than enthusiastic in considering new production facilities in the US.
The severity and length of any Presidential ruling on the ITC findings may not have any direct influence on these major players. Instead, they could take a short term hit on sales but walk away from the US market and pursue new emerging and existing markets more vigorously, technically waiting out sanctions and political developments.