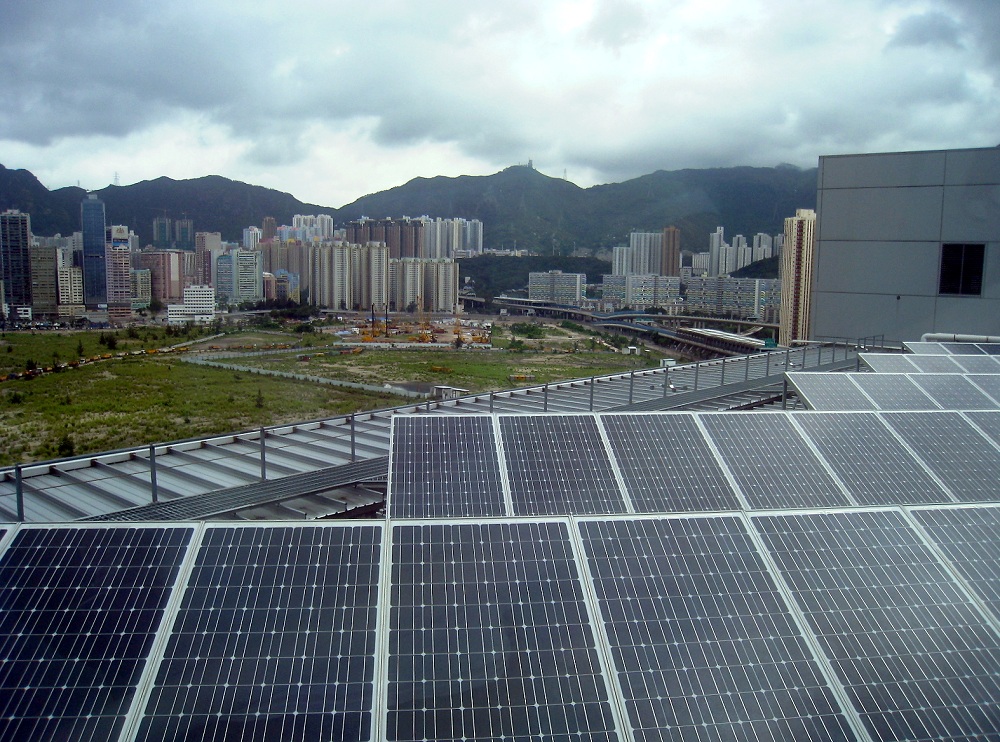 Earlier this year China's National Energy Administration (NEA) announced a target of 17.8GW of solar PV power generation capacity to be installed by December 2015, which alone constitutes a 70% increase year on year if realised. In late September the same government entity officially released a second target of 5.3GW to be added to the 17.8GW, however to be installed by June 2016. In other words, China is aiming at approximately 23GW in 2015, which is truly ambitious.
In Q4 2013 a planned feed-in tariff cut due in January 2014 triggered demand amounting to around 7.2GW. A similar cut is on the table for early 2016. As this is not official yet, it is too early to tell if this will drive demand in Q4 of this year as it did in 2013. But according to the monthly demand analysis elaborated by AECEA, to date, demand between January and November 2015 is more than sufficient to potentially allow a realisation of the 17.8GW target.
Ambitious targets
In mid-October various government officials representing the NEA announced in public that China is considering a total installed solar PV capacity of 150GW by 2020 requiring a minimum of 20GW to be installed annually between 2016 through 2020. To date, this target makes China the most ambitious country in terms of promoting the local deployment of solar PV, and only India, which is aiming for 100GW by 2022, comes closest so far. However, even the various government officials indicated that this long-term target is not yet set in stone and depending on the actual situation the target could be revised in both ways, i.e. further increased or decreased. The 150GW target is to be seen in the context of the next five-year plan (2016-2020), which is anticipated to be released during the National People's Congress in March 2016.
Overall, China's ambitions are clearly to increase the share of renewables in its energy mix today and in the longer term. Drivers are manifold – energy security and independence, energy conservation, environmental protection and reduction of greenhouse gas emissions, among others. In the summer of 2014 China's current president Xi Jinping called for an 'energy revolution' and a growing share of renewables is part of that grand strategy. To support that, government officials have indicated that China is considering a long-term target for solar PV of approximately 400-450GW by 2030.
Given China's prevailing planning mentality the setting of ambitious targets is indispensable; however simply setting ambitious targets is certainly not sufficient and the reason why a number of ministries and affiliated government entities are working on a number of crucial issues related to the power sector.
The latter itself is subject to a fundamental reform, which was rather vaguely outlined in an official document released by China's State Council in mid-March this year. In late November the NEA and the National Development and Reform Commission (NDRC) released in total six fairly detailed documents outlining the next steps concerning the intended power sector reform. The objective of the envisaged power sector reform is to increase competition among the utilities (generation as well transmission and distribution) eventually leading to lower tariffs.
China has had a Renewable Portfolio Standard (RPS) since September 2007, which has been under review since May 2012 and to date no clear timeline has been communicated on when the amended version could become effective. A revised version, so the author believes, will undoubtedly drive demand for all renewables. Against this background, in 2015 the Inner Mongolia Autonomous Region and the Province of Hubei released updated versions of their respective RPS policies.
Most likely because of the experience gained in seven locations across the country over the last two to three years, China announced in late September this year plans to introduce a national green emission trading scheme by 2017. Considered a market-based financial tool, once operational, such a national trading scheme will trigger demand for renewables as well.
Barriers to PV deployment
In the context of the above, overall, China is certainly on track to embark on its national energy transformation and the coming five-year plan will be the initial phase or centrepiece of this strategy. However, a number of existing constraints are likely to have a negative impact and may slow down the envisaged transformation.
To start with, China's economy itself is slowing down and the so-called "new normal", i.e. an estimated annual GDP growth rate of around 6.5-7%, leads to a fairly low power consumption growth rate, which is expected to be even lower in 2015 compared to 3.8% in 2014; between January and October this year, power consumption grew by only 0.7%. At the same time estimates suggest that approximately up to 130GW of existing thermal power generation capacities are idle.
To make matters worse, coal-fired power plant capacities in Q1-3/2015 have increased 50% year on year, according to NEA. Furthermore, recent findings published by Greenpeace in the autumn this year suggest that provincial-level government authorities have approved 155 coal-fired power plants with a combined capacity of 123GW between January and September 2015 alone. Equally crucial is the fact that utilisation rates of existing coal-fired power plants have fallen nearly 8% this year, reaching a record low. The deployment of nuclear power plants is obviously equally high on the political agenda with 26 units operational, 25 under construction and a further 59 planned, but not yet approved.
In order to cope with the projected generated power in future the existing grid capacity is subject to a massive expansion. In addition to today's seven long-distance transmission lines a further 15 are scheduled to become operational between 2016 and 2018. In light of the projected additional power generation capacities, it remains to be seen whether the current grid curtailment rate of 10% for solar PV between January and September 2015, according to NEA, can be effectively addressed in future. To illustrate this issue the Inner Mongolia Autonomous Region has set a curtailment target of 6% for solar PV and 15% for wind for the running year in April.
Solar the new normal?
China's economic situation has changed and the so-called "new normal" may make the setting of such ambitious targets as indicated above obsolete. Despite these challenging changes, it is anticipated that the Chinese government will even more prioritise the local deployment of renewable energies in the coming five years. However, as in other areas as well, the initial phase of a fundamental transition won't be smooth and a number of obstacles have to be removed first. Regarding the promotion of solar PV in the coming five years, AECEA is of the opinion that in particular distributed generation – commercial and industrial rooftop systems – will play a far greater role than in the past and expects that more related policies will be rolled out soon.
Against this background, the State Grid Corporation of China (SGCCC) plans to invest up to RMB2 trillion into the construction of the distribution grid under its jurisdiction between 2015 and 2020. Additionally, once operational and fiscal constraints related to distributed PV power plants have been effectively addressed the future "new normal" of added power generation capacities in China will be solar!