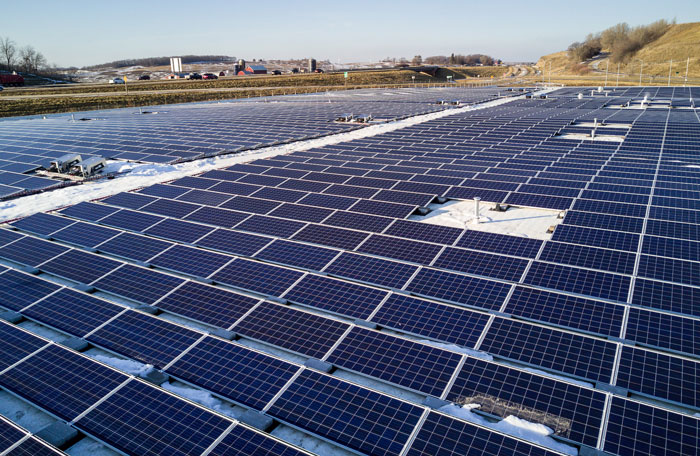 Madison Gas and Electric (MGE) will add a large-scale project to its community PV scheme after the 500kW maiden installation became fully subscribed.
The investor-owned utility filed an application this week with Wisconsin's Public Service Commission to expand its Shared Solar Programme with a 5MW array in Middleton, a city some 100 miles west from Milwaukee.
Construction at a site by the Middleton Municipal Airport is scheduled to start this summer, under a partnership with the city authorities.
Once the array is up and running, households and businesses will be offered a chance to source half their annual power use from the facility. For their part, two larger consumers – a neighbouring area school district and Middleton itself – have signed renewable energy riders to receive 1MW and 0.5MW of the total 5MW.
The large-scale addition to Shared Solar comes off the back of a 500kW predecessor, an array built on the roof of Middleton's Municipal Operations Center. The installation was already fully subscribed in January 2017, when it became operative.
The news on Wisconsin PV come days after a PPA was signed for a far larger installation – 149MW Badger State Solar Project – the work of solar developer Ranger Power. MGE itself entered a partnership last June with WEC Energy Group and developers Invenergy and NextEra Energy to deliver a 300MW pipeline in the state.