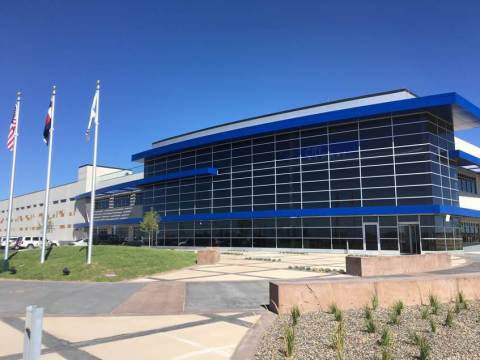 Energy storage company Younico has signed off on a deal with Panasonic to design and develop a solar-plus-storage system at Peña Station NEXT in Denver, Colorado, which includes the operations hub for Panasonic Enterprise Solutions Company and Panasonic CityNOW.
The installation will utilise multiple Younicos Y.Cubes, a "storage-in-a-box" solution for C&I applications from the German-American industry company.
The project will see four Y.Cubes installed at the Panasonic facility in Denver, Colorado. The 1MW system, which will be connected to Xcel Energy's power grid, will offer frequency regulation, solar grid integration through ramp control, grid peak shaving, passive energy arbitrage, and backup power. This system will allow Panasonic and other microgrid stakeholders to gain maximum energy yield from Xcel Energy's 1.6 MW solar PV system located on a nearby parking structure, along with 259 kW of PV on the building's rooftop.
Jamie Evans, managing director of the energy solutions group at Panasonic Enterprise Solutions Company, said: "The solar-plus-storage microgrid is an anchor, not just of Panasonic's new Denver operations hub, but also for the broader Peña Station NEXT development, which is a 400-acre, smart and sustainable transit-oriented development in Denver. We are excited to partner with Younicos and Xcel Energy to bring this innovative project to life."