From technology trends breaking out at scale, China's mind-blowing deployment, a certain trade case in the US and of course, one or two notable bankruptcies, 2017 was never short of drama.
Let's take a look at your top ten most read stories of the year, in descending order…
Where can the US source its solar modules from in a post-Section 201 world?
It was the story that was inevitably going to feature. The Section 201 case reared its head in the spring and dominated proceedings for the US industry as well as for module suppliers that count the US as an important market.
In this piece, we matched up the manufacturing capacity of various countries and the impact the case was likely to have on those nations to answer the simple question, where exactly would the US source the modules required to match its demand?
We also scoped out the potential for the US to meet this demand itself.
Silevo technology ditched as Tesla's Buffalo fab run by Panasonic
The prospect of Tesla, and SolarCity before that, entering the manufacturing sector instantly had its critics. The Silevo platform was a long way from proven and as Mark Osborne discovered when scrutinising Tesla's financial documents, it was effectively ditched.
It had been difficult to grasp what role, if any, there would be for Silevo's technology as time wore on but in Panasonic, Tesla appears to have a solid back up plan for its ambitious, headline grabbing targets.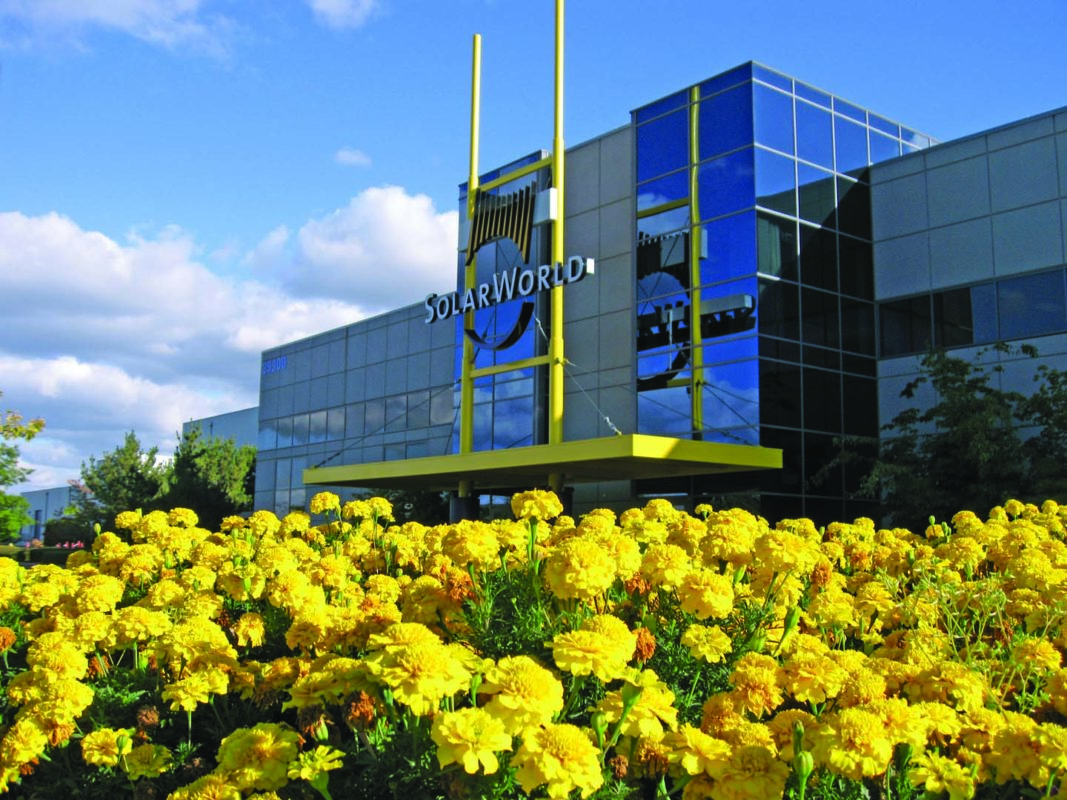 ITC recommended trade duties fall short of Suniva/SolarWorld Americas requests
Another Section 201 trade case story. This important milestone in the case marked the last involvement of the notionally non-partisan International Trade Commission (ITC) before the Trump Administration took over. In its final recommendations to the executive branch it put forward three different proposals for limiting imports. All three we far below what the petitioners in the case had asked for.
Since this story was published, the rhetoric from the White House has done nothing to suggest that there will be any leniency impending.
Iran's largest solar project completed in Isfahan
A number of emerging solar markets finally broke out of their shell in 2017. Iran was certainly one of those that have been long in the making with the removal of international trade sanctions and 2016's FiTs smoothing the path for a wave of deployment. A 10MW project completion in May became the largest in the country.
Egypt, The Netherlands, the return of Spain's market, ditto for the UK, building momentum in Australia, Taiwan, South Korea and a host of others were among the other deployment highlights. Expect more post-subsidy markets to develop in 2018.
SolarWorld entering insolvency proceedings
Insolvency stories are commonplace in the solar industry as new technologies and business models come and go and historically volatile supply and demand issues claim victims.
SolarWorld AG's insolvency was somehow surprising and expected all at the same time. The company found new investment from its existing Qatari investors QSTec. SolarWorld Americas became an independent entity, albeit with close ties to its former parent.
Tesla/SolarCity/Silevo/Panasonic 1GW Buffalo fab's known unknowns
In January, before further details began to very slowly seep out of Tesla, our very own Mark Osborne assessed what information was available on the much-lauded Gigafactory. More importantly, and more enlightening, was the breakdown of the very many details that were not yet forthcoming.
When would Panasonic cells for Tesla's roof tiles and Silevo-based standard modules start ramping and would the Gigafactory really be tooled to the teeth for two completely separate technology sets? We know what the eventual answer was (see above).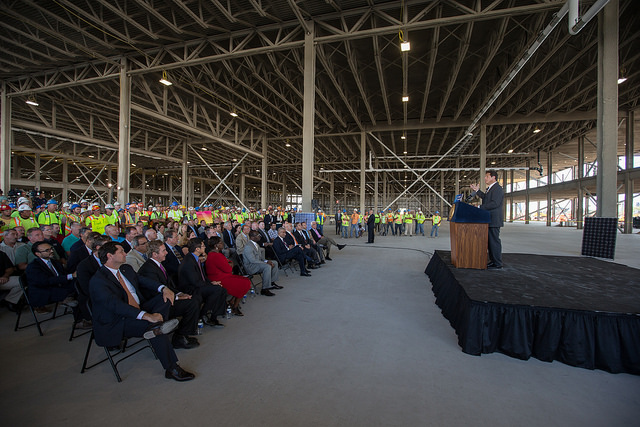 Bids in 300MW Saudi solar tender breach two cents
We've already talked about Iran but regional rival Saudi Arabia had been garnering attention from the solar industry for much longer. Big talk and big numbers had never yield big results but internal shake-ups and access for international investors changed this.
Bids in a 300MW tender in Saudi Arabia breached two US cents per kWh.
With ambitious and bold new leadership in the Kingdom, this could just be the beginning.
Top 10 solar cell producers in 2016
In the first of two top 10 listicles from Finlay Colville, the head of our in-house market research team, we discover who the top cell producers of 2016 were. Scrutinising who made the cells inside the module, regardless of whose name is branded on the frame, is an issue Colville feels had been ignored for too long.
Nine of the top ten producers have capacity in China. Only one is a pure play cell producer. Only one operates outside the c-Si realm.
This article was written in January and were it to be repeated next month, it could well look a little different with consolidation in Taiwan and expansions rampant throughout the year.
China completes largest floating solar power plant
Choose your own pun. 2017 was a watershed year for floating solar. The tide turned for floating solar this year. The market was buoyant…
The biggest floating story of the year was for the biggest completed project, a 40MW installation at a flooded coal mine in Anhui province, China. It won't be the largest for long with a 10GW floating tender launched in India, a 200MW project in Indonesia and more plans in Brazil, Colombia, Turkey and many more too.
Top-10 solar module suppliers in 2016
As with every year, our top ten module rankings drew huge interest all through the year.
With an increasing number of manufacturers leaving the stock exchange and going private, providing this assessment on an "apples to apples" basis is going to become harder.
For more detail on the manufacturing landscape, check out our market research team's PV Manufacturing & Technology Quarterly report.