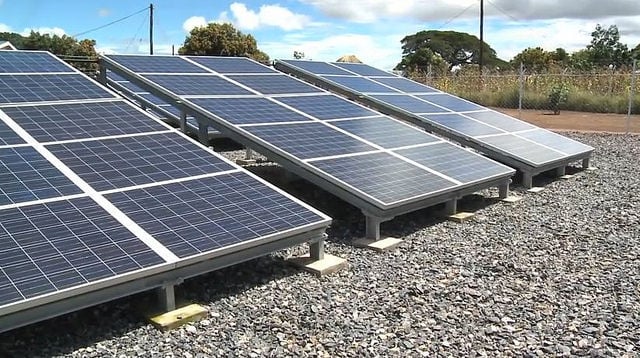 A total of 12 bidders have been prequalified following the Request for Qualifications (RFQ) for Zambia's second round of Scaling Solar tenders for up to 300MW of PV projects.
The initial RfQ attracted 21 submissions, but after an evaluation process, just 12 prequalified players have been announced by Zambian State-run firm the Industrial Development Corporation Limited (IDC):
Scatec Solar
Nareva Holding
Acciona Energia, Swicorp, Enara Bahrain
Acces Eren, JGC Zambia
Mitsui
Engie
Enel Green Power
Globeleq, FRV Consortium
Tata Power
Neoen, First Solar
Total, Mulilo Zambia
EDF Energies Nouvelles
A Request for Proposal (RFP) document will soon be sent to the prequalified bidders. When Round 2 was announced in March, IDC envisioned 150-250MW to be awarded, but it has now raised this expectation to up to 300MW.
The first 'Scaling Solar' round for 100MW in Zambia, facilitated last June by International Finance Corporation (IFC), an arm of the World Bank, saw a new benchmark for low-cost solar power in Sub-Saharan Africa in June. The winners of the auction were Neoen and First Solar, who jointly bid at just US$0.0602/kWh.
To make up the full overall Scaling Solar target of 600MW a third tender will follow round 2.
The article has been updated to include Enel and Globeleq in the listing.