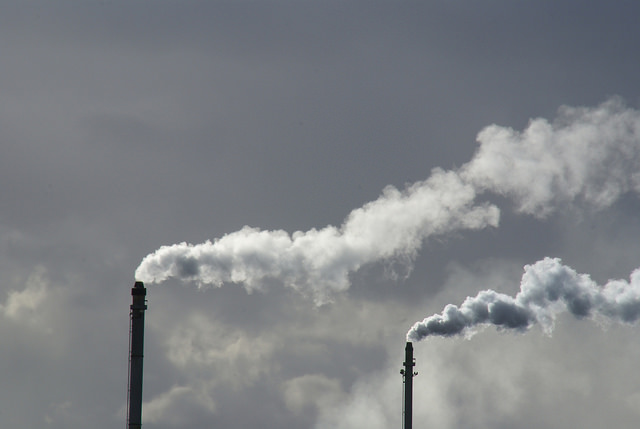 A 24-state coalition led by West Virginia attorney general Patrick Morrisey and Texas attorney general Ken Paxton has penned a letter asking president-elect Donald Trump to withdraw the Clean Power Plan.
The bipartisan letter, addressed 14 December to vice president-elect Mike Pence, urges the incoming administration to issue an executive order declaring the CPP – the emissions regulations brainchild of Obama and the EPA – as illegal and subsequently cancel it. On the flip side, last month more than 360 businesses and investors called on Trump to maintain the US' commitment to carbon reduction and support investment in a low-carbon infrastructure.
However, this week's letter was spearheaded by prominent Republicans and Democrats alike from the top coal-producing states of Kentucky and Missouri.
The letter claims that the Clean Power Plan is an "unlawful attempt to force states to fundamentally alter electricity generation in their states by shifting from existing fossil-fuelled power plants to other methods of generation preferred by the EPA".
The Plan was designed to lower harmful emissions mostly from coal-fired plants by reducing carbon and other greenhouse gas (GHG) emissions by up to 32% of 2005 levels by 2030. The initiative has been stalled by the Supreme Court since February 2016 due to lawsuits filed by several states and fossil-fuel companies; resulting in an appeal hearing in Washington earlier this year. A final verdict on whether the EPA overstepped the mark on dictating climate change regulations for states will likely be reached early next year.
The letter not only urges Congress to axe the existing Plan, but also suggests that action is taken in future to prevent the EPA from drafting similar regulations, arguing that the EPA lacks to authority to enforce such a motion. This might be easier done than initially thought; especially given Trump has recently appointed climate sceptic Scott Pruitt to head the agency.
The letter recommends that Congress and the incoming administration work together to ensure the EPA wouldn't enact "similar or more extreme unlawful steps".
Whilst it is unclear what effect the letter will have on Congress, Trump himself has promised to roll-back federal regulations; particularly those pertaining to climate action. He has also vowed to rescind US involvement in the Paris Agreement – a global effort to curb carbon emissions.
West Virginia and Texas signed the letter together with Alabama, Arkansas, Arizona, Colorado, Georgia, Indiana, Kansas, Kentucky, Louisiana, Michigan, Missouri, Montana, Nebraska, North Dakota, Ohio, South Carolina, South Dakota, Utah, Wisconsin, Wyoming, along with the Mississippi and North Carolina Departments of Environmental Quality.
However, outgoing EPA administrator Gina McCarthy recently spoke out, saying critics give the Clean Power Plan "too much credit" acquiescing with widespread views that the industry will survive, even if the president-elect dismantles the plan, or worse.