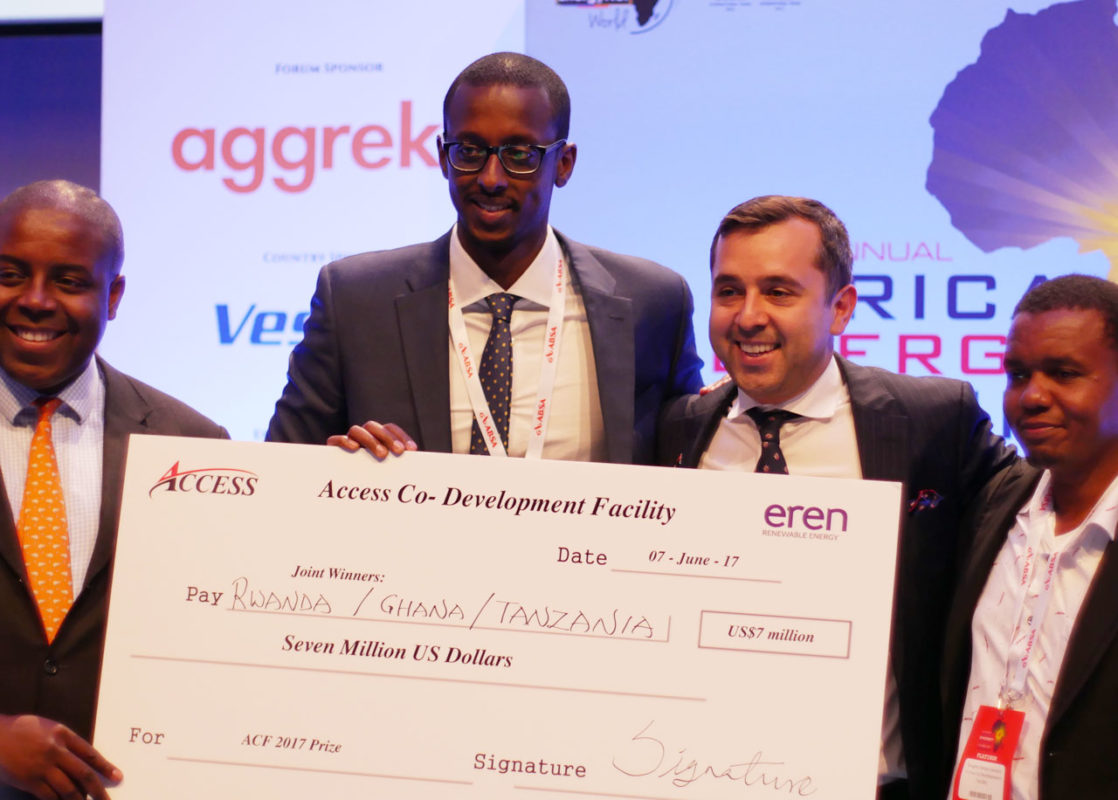 A 30MW solar PV project in Tanzania is one of the winners of Access Power's US$7 million Access Co-Development Facility (ACF).
All three winners were announced at this year's Africa Energy Forum (AEF). Whilst solar dominated the winner's shortlist with three out of the five finalists being solar projects, it was the 30MW Kondoa PV project that secured financing, alongside the 48MW Winneba wind project in Ghana and Rwanda's 9.7MW Rukarara hydro project.
The funding is jointly from emerging market developer, owner and operator Access Power and global independent power producer (IPP) EREN Renwable Energy.
The panel based their final selection on the commercial, technical and environmental merits of the projects presented, as well as the local regulatory environment and capability of the project teams. The winners will share the US$7 million provided by the ACF as well as technical support and expertise. The winning projects will now enter into Joint Development Agreements (JDA) with Access Power, who will take an equity stake.
When completed, the projects will collectively provide over 85MW of electricity, enough to power more than 420,000 homes and business across Tanzania, Rwanda and Ghana.
"We are very excited to begin working with today's winners in partnership with EREN and help bring their projects to fruition," said Reda El Chaar, executive chairman of Access Power at the winners' announcement. "Each of these projects has the power to dramatically improve the lives of the communities around these renewable energy facilities.
"By partnering with us, these local entrepreneurs will gain access to not only our pot of US$7 million but also our network of contacts and technical experts, underlining the unique nature of the ACF in creating a clear route to market."