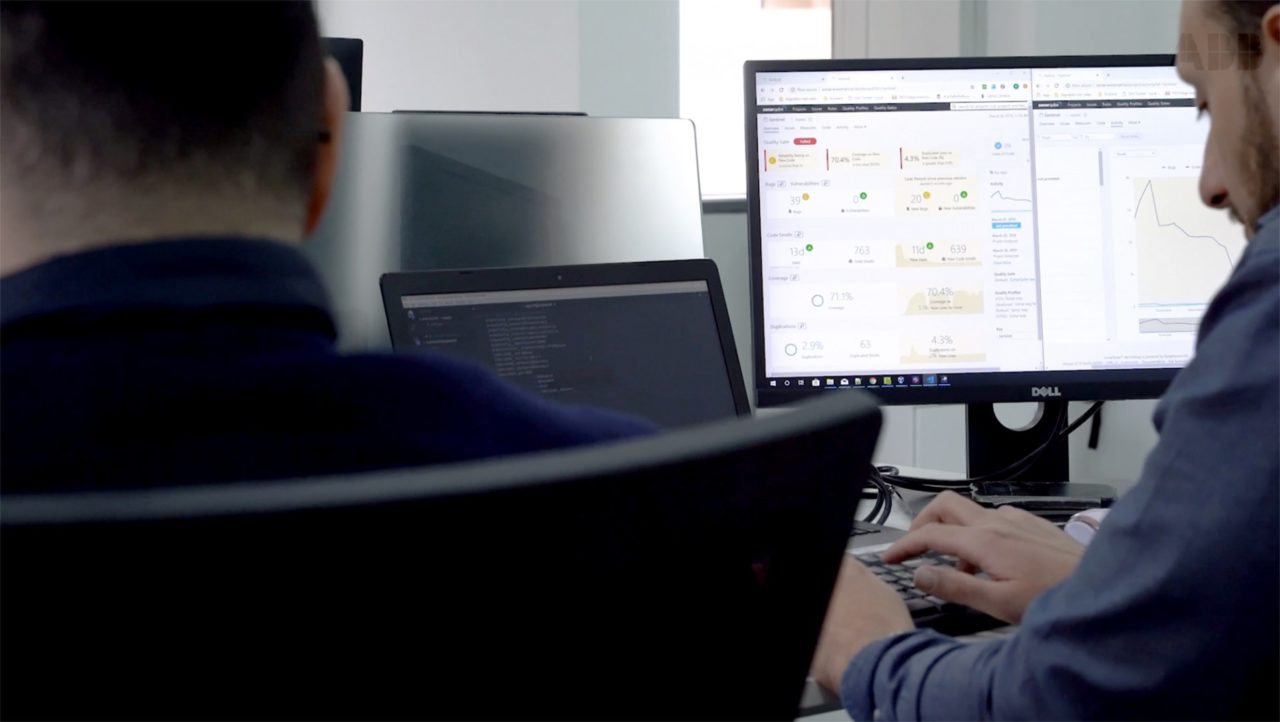 Inverter manufacturer ABB has launched a blockchain pilot to examine how the technology could boost the role of solar in peer-to-peer energy trading and smart grids.
And speaking to PV Tech at this week's Intersolar exhibition, the company said that blockchain had emerged from being "just a buzzword" and was now driving the direction of future projects.
ABB has partnered with Italian utility Evolvere to use blockchain technology it developed in conjunction with Prosume, which allows for transparent and secure peer-to-peer energy transactions.
The pilot will see the combination of ABB inverters and the tech firm's ABB Ability digital solution and is to explore how blockchain technologies and applications could transform the market for smart grids.
ABB said the use of blockchain-ready inverters could allow utilities, aggregators and energy companies to cut both Capex and Opex project costs, accelerating business cases for subsidy-free renewables.
If successful, the firm intends to ensure that all inverters in the same class are blockchain ready.
Giampiero Frisio, head of ABB's smart power business, said that the project was borne from the changing way in which consumers harness their energy.
"Prosumers, who use their own photovoltaic systems, are looking at how they can not only produce and use the energy they create, but also review how they can then share any excess energy between neighbours, communities and the wider grid.
"The Evolvere project has allowed us to develop viable and proven solutions for the market in anticipation of new dynamics and regulatory frameworks coming in to place for blockchain technology. We are excited to be on this journey as we write the future of energy," he said.
Leonardo Botti, global head of product management at ABB, told PV Tech that having been clubbed together with artificial intelligence and augmented reality as a tech-driven buzzword, blockchain was now playing an integral role in new projects.
"It's clearly a trend of the way the market is going. All the utilities and energy companies are looking at this space," Botti said, adding that its maturation was occurring far earlier than even some of the industry's most optimistic timeframes.