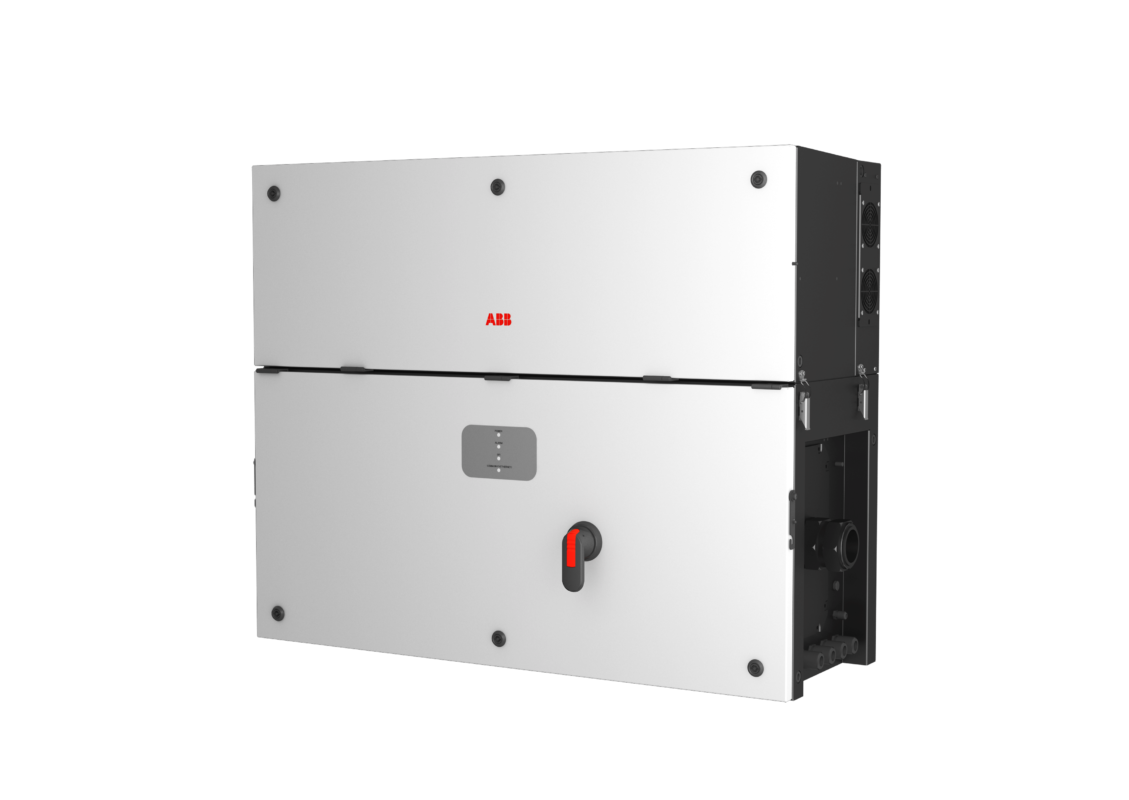 ABB has introduced a range of cloud connected, three-phase string inverter solutions for cost efficient decentralized photovoltaic systems that are claimed to reduce both upfront capital expenditures (capex) and operational expenditure (opex). ABB's PVS-100/120 string inverters are designed to have cost-effective platforms offering extreme high-power string inverters from 1,000 VDC up to 1,500 VDC, maximizing the return on investment (ROI) for installers and developers.
Problem
PV installers and developers continue to demand cost reductions in both capex and opex to meet the increasing shift to competitive bidding of renewable energy migration. Pressure on reducing the LCOE (Levelized Cost of Electricity) remains a priority.
Solution
Overall the new range of PVS-100/120 solar inverters optimizes total cost of ownership, to include a 50% reduction in installation and logistics costs as fewer inverters are required to complete the optimal power block and the PVS-100/120 brings to market a solution which is claimed to have the largest power capacity for 1,000 VDC string inverters. Greater capacity is provided through its Six MPPT (Maximum Power Point Tracking) input configuration, said to be the highest available on the market, which increases PV plant design flexibility while preserving yields in complex installations. The inverters have a quick and improved user experience with fast installation, utilizing the existing module's mounting structure to install the inverter and therefore saving time and costs on logistics, training and site preparation. Installation is controlled and managed via the 'Installation Wizard', installer app and wireless access, thereby reducing installation time and improving overall user experience.
Applications
Suitable for both large-scale commercial and industrial ground mounted and rooftop applications.
Platform
PVS-100/120 solar inverters have smart product design features that include secure access via a cover key, PV quick connectors and configuration via Wi-Fi to eliminate the risk of water ingress and further reduce the installation time for cabling, fuse and SPD checks. Proactive control and management of the solar plant is provided through 'ABB Ability' with remote monitoring capabilities, parameter setting and firmware (FW) updates to improve reliability and operational cost efficiencies with reduced plant complexity. The addition of 'ABB Ability' further enables the delivery of monitoring upgrades and top-flight asset management to protect the customers' investment over the total life of the plant through scalability. Full 'Sunspec' compatibility further guarantees integration with third party systems such as dataloggers and/or SCADA systems, amongst others. The all-in-one design with integrated string combiner box solutions with DC disconnect and AC wiring compartment reduces costs as there is no need for a separate DC combiner box.
Availability
February 2018 onwards.