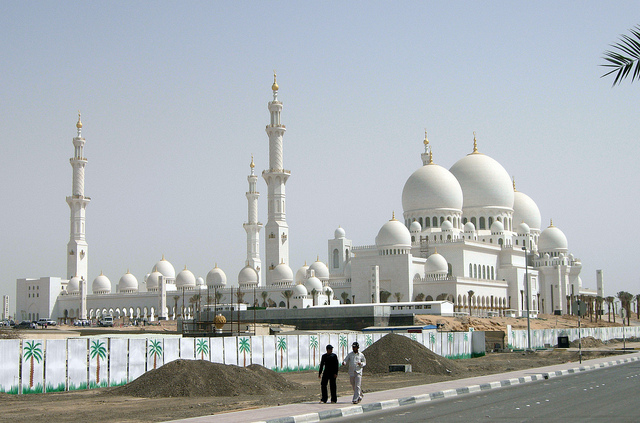 Abu Dhabi has broken ground on what will be the world's largest independent solar plant, the deputy chairman of the country's Executive Council has said.
The 1,177MW plant, named Noor Abu Dhabi, will cost AED3.2 billion (US$871 million) and surpasses India's 648MW in Tamil Nadu and the 550MW Desert Sunlgiht solar farm in California. Noor will reportedly be built in Suweihan, 120km south-east of the capital.
The Abu Dhabi Water and Electricity Authority (ADWEA), a consortium of Japan's Marubeni Corp and 'Silicon Module Super League' (SMSL) member JinkoSolar will be jointly responsible for building and operating the plant. It is expected to be operational by Q2 2019.
ADWEA and the government of Abu Dhabi will own 60% of the plant, with the remaining 40% being held by Marubeni and JinkoSolar.
The mammoth project is part of the UAE's bid to diversify its energy sources and work towards a low carbon economy. Under its 'Clean Energy Strategy 2050', the emirate plans to increase contribution of clean energy in the total energy output to 7% by 2020, 25% by 2030, and 75% by 2050.
The plant was launched in a ceremony last week, attended by the president His Highness Sheikh Khalifa bin Zayed Al Nahyan, His Highness Sheikh Mohamed bin Zayed Al Nahyan, the Crown Prince of Abu Dhabi and deputy supreme commander of the UAE Armed Forces.
This story has been updated to correct a currency conversion.