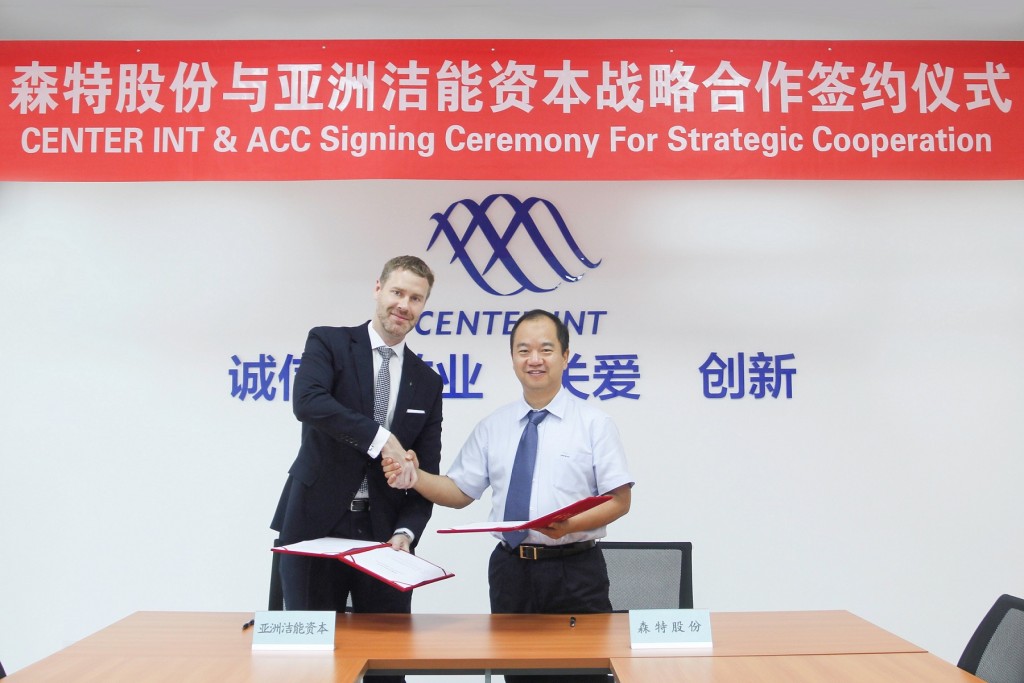 Goldman Sachs-backed rooftop solar specialist Asian Clean Capital (ACC) is partnering Chinese metal cladding firm CENTER International Group Company to co-develop a 200MW solar pipeline in China.
ACC will invest 100% of the system costs and CENTER will focus on design and project management. The rooftop capacity will be focused on automobile manufacturers and components suppliers as well as airports and high-speed railway stations.
Thomas Lapham, CEO of ACC, said: "We are very happy to establish this strategic partnership with CENTER, China's top metal cladding company. We will tap our respective advantages and help multinational and domestic corporations to reduce operating costs, decrease carbon footprint, and meet sustainability targets."
ACC already has multiple industrial clients including Nestle, Coca-Cola, Swire, COFCO, Wahaha, Danone, Volkswagen, SKF, Unilever, Andritz, WISCO, VAST, Fujitsu, Tsuneishi and others.