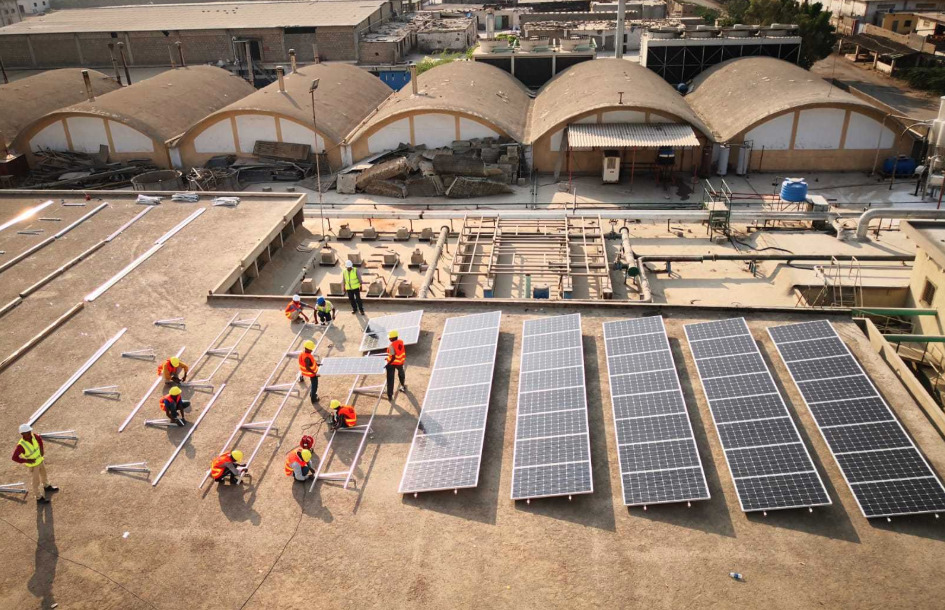 Pakistan-based conglomerate ACT Group plans to set up 1GW of solar PV module assembly capacity in Pakistan by the summer of 2021, starting with a 250MW first phase by July next year.
Asad Iqbal, Director, ACT Group, told PV Tech that the firm has acquired the necessary land in Karachi and is ready for construction, pending the securing of financing.
The technology of choice at present will be 60-cell monocrystalline modules, but the machinery being acquired will have the ability to manufacture panels using polycrystalline, mono PERC, 72-cell, and half-cut cell technology, offering a wide variety of options.
Much of the solar equipment used in Pakistani solar projects to date has been imported from China and Europe, but ACT group, which is already an active solar EPC player, has started a shift to buying both cables and mounting structures domestically. As part of this change, it also plans to set up what will be the country's first ever module manufacturing facility, but under a different brand name that is still under discussion.
It has signed a deal with Italian firm Ecoprogetti to supply machinery for the fab and is currently going through the funding phase and is in talks with multiple banks. ACT also intends to source the cells and other components for the modules from China and other parts of the Far East. It is also talking to a couple of Chinese manufacturers who are looking outside China that might consider ACT Group as an OEM partner.
Under the company's timelines, financing should be secured by the end of this month and the first 250MW phase should be built by July 2018, followed by another 250MW by July 2020 and 1GW by the summer of 2021.
Iqbal said that growing demand for PV in Pakistan is the main reason for setting up the project. Demand has evolved steadily upwards, with Iqbal estimating the historical demand in the country as follows:
2014 – 400MW
2015 – 750MW
2016 – 900MW
2017 – 1GW
2018 – 1.25GW (projected)
"Given what's happening in the industry, we are anticipating another 40% growth in installation of solar in Pakistan over the next five years," added Iqbal.
With this in mind, ACT is already in advanced stages of a 100MW module supply agreement from its fab with a foreign company, with another 50MW to be consumed by ACT's own solar EPC firm and the 100MW remainder of the phase one capacity to be sold into the market.
To compete with Chinese imports, the firm plans to offer cheaper prices to the customer's doorstep.
"Given our financial model right now, I think we'll be very competitive with China," said Iqbal. "Our cost versus landed costs from China are neck and neck or slightly lower in most cases."
Moreover, as a first-of-its-kind project in Pakistan, ACT is working with the government on how to avail various incentive measures.
However, major Chinese PV manufacturer Trina Solar has previously said it would seriously consider setting up manufacturing in Pakistan, after it received an invite from the government also offering support, including tax incentives to encourage domestic manufacturing.
ACT Group has been working in the renewable energy space since 2012 as a project developer and has installed a 30MW wind project and is working on another 50MW wind plant and two 50MW solar PV projects in Sindh Province. It is also in the early stages of developing two hydro projects in Khyber Pakhtunkhwa (KPK).
Pakistan's solar potential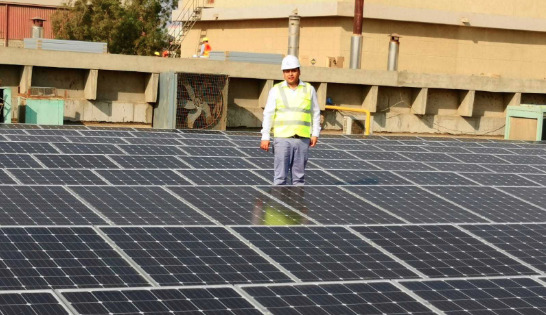 Utility-scale solar in Pakistan has traditionally involved upfront tariffs in government tenders, but since March 2017 the country has been transitioning to a procurement process of competitive auctions, inspired by this method's success in securing low tariffs in other parts of the world. However, this new policy is taking a long time to come to fruition.
There has been some focused progress with the government of Sindh province announcing planned auctions for 400MW of solar parks, installation of 15MW of rooftop solar on public buildings and PV systems on 250,000 households. Meanwhile, there are large-scale solar projects on the cusp of signing power purchase agreements (PPAs) with tariffs well below grid parity.
However, right now Iqbal sees Pakistan's major solar potential particularly in the commercial and industrial (C&I) space as well as in residential PV.
For industry, minimum power prices offered by Pakistani DISCOs (distribution companies) are around PKR 11/kWh (~US$0.08), propped up by raised LNG gas prices, while captive solar power can be delivered at less than half the price at only around PKR 5/kWh (~US$0.037).
However, Iqbal added that taxation is also a critical factor in industries' choices of whether to go solar at present, not just lower prices:
"The biggest play for the C&Is is the taxation on this, so if you put up solar on your rooftop, for tax purposes you can actually count 90% of your investment as depreciation in the first year, so you can end up reducing your taxes substantially," he said. "That means when they put up solar, the tariff for electricity is essentially zero for the first two or three years on an accounting basis and that's getting a lot of people to convert."
ACT itself is currently installing its first C&I rooftop solar plant (see picture above) standing at 2MW capacity.
"We have about 20MW in the pipeline at various stages – some contracts have been signed – some are being shipped at the moment so we are basically expanding in this space," said Iqbal.
He added that there around 40-50 other EPCs active in-country right now with around 16-18 approved for net metering. As a relative latecomer, ACT is currently in the process of being approved.
In February this year, coal and power firm Sindh Engro Coal Mining Company (SECMC) contracted Karachi-based solar EPC firm Reon Energy to build a 5MW PV project to help power its mining operations, in what would be a first for Pakistan and the largest private C&I solar plant for captive consumption in the country to date.
The drive for solar has also come from higher levels. For example, the Islamabad Chamber of Commerce and Industry (ICCI), which represents more than 3,000 major industrial members in Pakistan, recently called upon the government to focus more on renewable energy due to the benefits this would bring to the national economy.