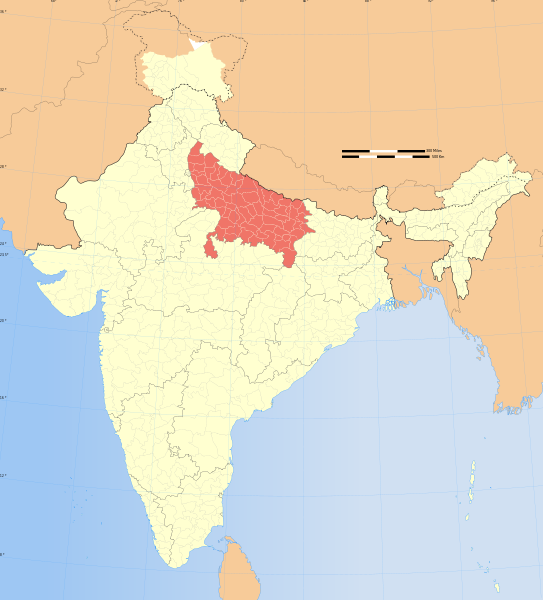 Indian conglomerate Adani Group and solar developer Azure Power have both been awarded 50MW of capacity with winning bids of INR 4.78/kWh (US$0.07) in the 100MW solar auction in the Indian state of Uttar Pradesh.
The developers won five projects of 10MW each in this National Solar Mission auction, which was tendered by the state-owned utility National Thermal Power Corporation (NTPC).
Mudit Jain, consultant at analyst firm Bridge to India, told PV Tech that the low tariffs were a "surprise" and he had not expected them to come down below five rupees per unit. This is because Uttar Pradesh has lower irradiation than other states, which have seen low solar prices such as Andhra Pradesh. The auction was also for capacity outside solar parks, so developers would not benefit from the government acquiring all the land for the projects.
Jain said: "The problem will exist in terms of grid availability. Outside of solar parks there are always local issues for construction, land acquisition and right of way."
However, despite the overall lower irradiation in Uttar Pradesh, Jain said there are regions in the state that do have access to strong irradiation should a developer choose to set up their projects there.
Referring to the tariffs coming below five rupees per unit, Jain added: "I really feel that there is a very dynamic market now."
Vishwanathan Iyer, general manager, business development, Solar Business at Indian EPC firm Sterling & Wilson, told PV Tech: "Tariffs for NTPC auctioned projects seem to be settling in between INR 4.4 to 4.8 [per unit] after quite a few rounds of bidding over [the] past 2-3 months. While this signals tough times for service providers across the value chain, it does make pretty impressive reading for the government and the independent power producers if they can truly walk to the bank with their expected returns at such tariffs."
Other unsuccessful bidders in the Uttar Pradesh auction quoted the following tariffs:
ACME Solar – 4.79
OPG Power Generation – 4.81
Orange Renewable Power – 5.21
Raga Renewable Energy – 5.41
Renew Solar Power – 5.78
Last week, a total of eight players won capacity in the Maharashtra solar auction under the Viability Gap Funding (VGF) scheme.