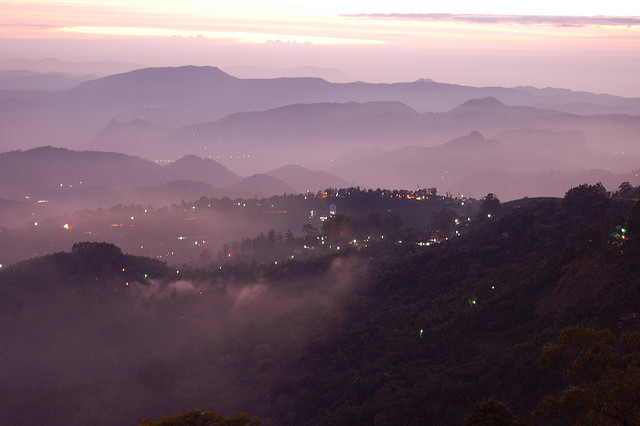 The regulator in the Indian state of Tamil Nadu has rejected Indian conglomerate Adani's call for a revaluation of the tariffs it is set to receive for developing the world's largest solar plant, Adani sources have told Mercom Capital Group.
PV projects commissioned in the state before 31 March 2016 were due to receive a tariff of INR7.01/kWh (US$0.103) from Tamil Nadu Generation and Distribution Corporation (TANGEDCO), but this would go down to just INR5.1/kWh for any delayed projects.
Adani Green Energy, a subsidiary of Indian conglomerate Adani Group, completed a 648MW solar PV plant costing INR45.6 billion (US$679 million), however, while 360MW of this were commissioned before the deadline, 288MW were delayed following grid connection issues.
This delayed capacity was completed by Adani subsidiaries Kamuthi Solar Power (216MW) and Ramnad Renewable Energy (72MW), but both entities also filed appeals to the the Tamil Nadu Electricity Regulatory Commission (TNERC), claiming that a cyclone and heavy, extended rainfall in the region caused significant damages and delayed project execution. All kinds of damage from the same extreme weather were reported widely at the time.
Both companies claimed they had actually completed the projects ahead of the deadline, but the necessary substations had not been provided by TANGEDCO resulting in completion after the deadline.
Nevertheless, the Adani project will now receive the lower tariff after TNERC rejected the appeals, according to Mercom.
Kamuthi Solar Power and Ramnad Renewable Energy have now also filed pleas as a Dispute Resolution Petition, which will be taken on at the tribunal.
Along with the lower tariff issues, Tamil Nadu also happens to be the first state in India where solar developers experienced curtailment, It now also has the largest installed capacity of any state.
Yesterday Adani announced plans to build up to two solar projects of 100-200MW in Australia.