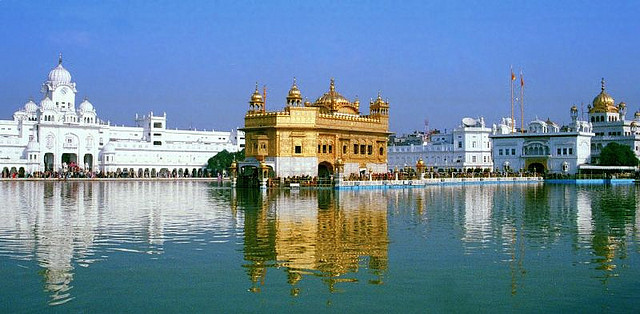 Adani Enterprises, part of Adani Group, has completed a 100MW solar PV project in Punjab, which is the largest in India using single-axis trackers.
The project at Sardargarh and Chughe Kalan in the district of Bhatinda required an investment of INR6.4 billion (US$96 million) and is spread over 259 hectares of land.
The plant used polycrystalline silicon PV modules and horizontal single-axis trackers. It is connected to the 132kV Balluana Substation through a double circuit 132kV transmission line. Energy yield per year is expected to be 88GWh.
The plant, the largest PV plant in the Punjab state so far, was set up by Adani Green Energy, an Adani subsidiary.
The commissioning of the plant is six months ahead of schedule. Around 300-400 direct and indirect jobs were created for the development.
Jayant Parimal, chief executive of Renewable Energy Business, Adani Group, said: "We are delighted to have added yet another feather in our cap with the setting up of this plant, helping us prove our dedicated efforts towards nation building. We are moving closer to our aim of revolutionizing the renewable energy sector in India."
Adani recently unveiled the world's largest solar PV plant standing at 648MW in the state of Tamil Nadu.
It has also signed a joint venture with the Rajasthan government to develop the country's largest solar park of 10GW capacity.