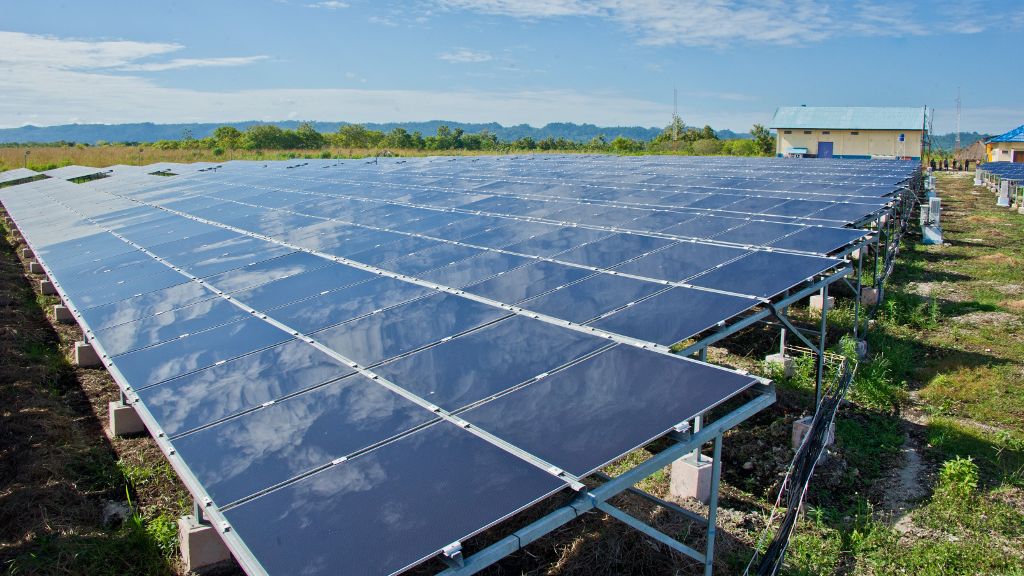 The Asian Development Bank (ADB) is providing a roughly US$40 million project financing package for Vena Energy, formerly Equis Energy, to build four solar plants in eastern Indonesia, which are said to be the Southeast Asian country's first utility-scale PV plants.
The loan package is part of a two-phased renewables portfolio financing. The second phase, which achieved first drawdown today, comprises a 21MW solar project in Likupang, North Sulawesi and three 7MW PV plants in Pringgabaya, Selong, and Sengkol in Lombok, West Nusa Tenggara.
ADB's financing package totalled US$40.2 million to four respective subsidiaries of Vena Energy. This included the administration of loans from two trust funds administered by ADB – the Leading Asia's Private Infrastructure Fund (LEAP) and the Canadian Climate Fund for the Private Sector in Asia II (CFPS II).
The first phase, which was signed in December 2017, consisted of a 72MW wind power plant in Jeneponto, South Sulawesi. In this case, ADB's financing package to PT Energi Bayu Jeneponto, another subsidiary of Vena Energy, totalled US$120.8 million, also including financing from LEAP and CFPS II.
The wind and solar power plants will supply energy to Indonesia's national utility Perusahaan Listrik Negara (PLN).
"By supporting a sector-changing financing for renewable energy, with an innovative portfolio approach, ADB and Vena Energy have been able to add over 114MW of clean energy to Indonesia's electricity grid, while helping reduce the country's dependence on fossil fuels and promoting renewable energy development," said Infrastructure Finance Division director for Southeast Asia, East Asia, and the Pacific at ADB's Private Sector Operations Department Jackie B. Surtani.
Indonesia plans 23% renewables in its overall energy mix by 2025.
Vena Energy CEO Nitin Apte said: "Vena Energy is leveraging our regional project development track record, technical capabilities, and economies of scale to generate low-cost clean energy to support the government initiative, as well as create employment opportunities and drive economic growth in local communities."
In November last year, PLN and the UAE's Masdar signed an agreement to develop the world's largest floating solar project with a capacity of 200MW in Indonesia. Indonesia targets 5GW of solar by 2020 in its National Development Plan, but the utility PLN has come up with a 10-year plan, which more or less disregards solar.