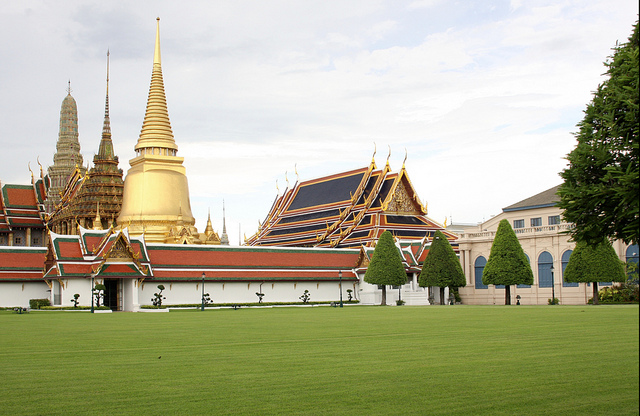 The Asian Development Bank (ADB) has invested THB1,968 million (US$57.7 million) in Thai power firm B. Grimm Power Public Company to develop renewable energy projects in Southeast Asia.
The investment came as part of B. Grimm's IPO. The power company has traditionally had a focus on gas-fired power plants but has moved into renewables in recent years, now with 15 solar plants in operation. Its aim is to have renewables move up from 10% to 30% in its energy generation portfolio.
The equity will be used for B. Grimm's current 114MW of solar projects and 16MW of wind power in Thailand as well as renewable energy projects in Cambodia, Indonesia, Laos, Myanmar, Philippines, Thailand, and Vietnam. However, the focus will be particularly on solar and an ADB release stated that solar proejcts will be coupled with battery energy storage.
Southeast Asia is seen as a strong target given the regions's projected rapid increase in energy demand of more than 8% annually between 2009 to 2030, according to the Organisation for Economic Co-operation and Development.
ADB will also oversee a loan of up to US$20 million from the Canadian Climate Fund under ADB's own Clean Energy Financing Partnership Facility. The bank is also planning to provide later a corporate loan facility to B. Grimm to support its future expansion and development of gas-fired and renewable power projects in the ASEAN region.
Jackie Surtani, director of ADB's Private Sector Operations Department, said: "The project will help support B. Grimm in diversifying its energy production and expand to other less-developed countries. In doing so, the project will help the ASEAN region in its transition to a low-carbon economy through the development of renewable energy."
ADB has been active in Southeast Asia of late, announcing a partnership with Cambodian state-run energy utility Electricite Du Cambodge (EDC) to set up a 100MW national solar park programme, and providing financial assistance to Singapore construction firm Sunseap Group to build Cambodia's first large-scale solar power project.