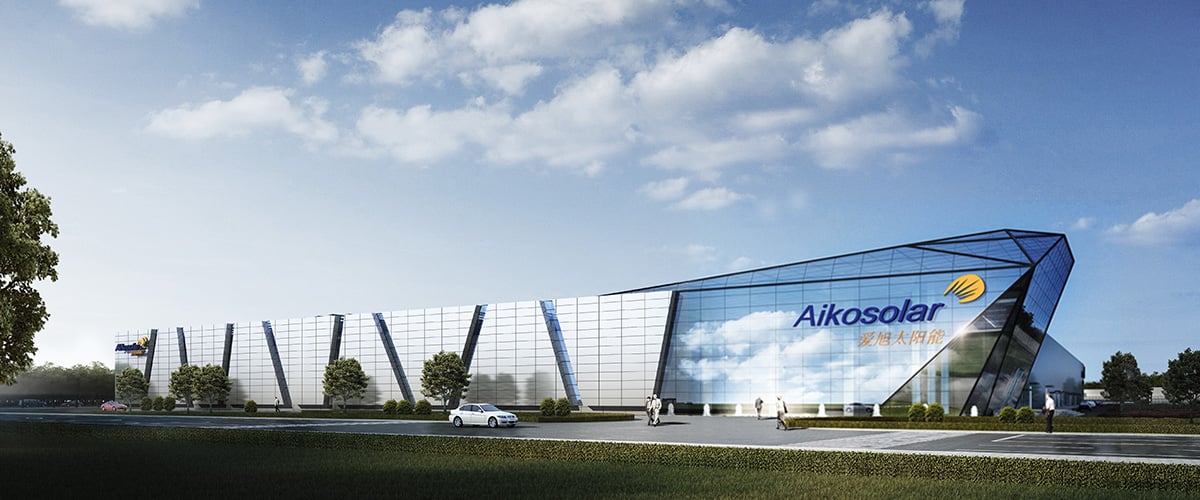 China-based merchant solar cell producer Guangdong Aiko Solar Energy Technology Co (Aiko Solar) said that it had entered volume production of its P-type monocrystalline PERC (Passivated Emitter Rear Cell) solar cells with conversion efficiencies of 22%.
Aiko Solar has increased production cell efficiencies by 0.5% in less than a year, having been producing mono-PERC cells with 21.5% in 2017, which increased to 21.8% in May, 2018 and 22% in September, a month ahead of schedule, according to the company.
On a PV module basis, Aiko Solar said that standard 60-cell formatted modules would achieve around 315Wp output, around a 5W increase, compared to its cells with 21.8% efficiency. In respect to 72-cell formatted modules, 375Wp performance can be expected, up from 370Wp, previously.
The company also noted that its annual nameplate production capacity had recently reached 5.5GW, including 5GW of P-type mono PERC cells (including bifacial), while retaining 500MW of high-efficiency multicrystalline solar cells.