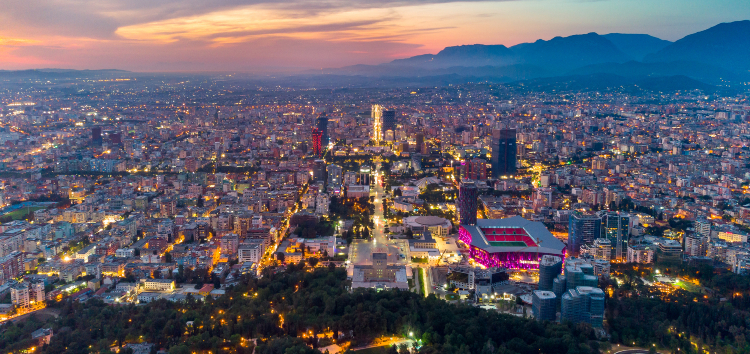 Albania is set to launch a tender for 300MW of solar power as part of the European Bank for Reconstruction and Development's (EBRD) renewable energy auction programme in the country.
Albania's Ministry of Infrastructure and Energy is working on plans to add an additional 1GW of renewable energy capacity through at least three steps, of which this 300MW tender is the first. Expected to be launched by June, the tender is being supported by the EBRD, with grant financing from the Swiss State Secretariat for Economic Affairs.
The initiative will help Albania achieve its goal of becoming a net exporter of renewable energy by 2030.
"Our work in Albania shows what can be achieved with the appropriate legal and regulatory framework, credible government commitments and the importance of the competitive running tenders. We are delighted to continue to support the country in meeting its ambitious targets," said Gianpiero Nacci, director of sustainable business and infrastructure.
EBRD has invested more than €1.9 billion in 137 projects across the country. According to EBRD, it promotes renewable solar and wind power in Albania through a combination of policy engagement, technical assistance and investment. The bank assisted Albania's Ministry of Infrastructure and Energy with two solar auctions for a total of 240MW.
Other than solar projects, the EBRD is also working with the ministry on Albania's first 150MW onshore wind auction.
Earlier this month, the Bulgarian Ministry of Energy and the EBRD signed two agreements for the development of renewables in the country. A key part of the National Plan for Recovery and Sustainability, the agreements will support the growth of new solar PV capacity as well as energy storage within the national infrastructure for the storage of electricity from renewable energy sources (RESTORE).
The EBRD will conduct an analysis of all existing energy storage technologies in order to determine the best-suited ones for the country, and will also organise tenders for the delivery of two turnkey systems.