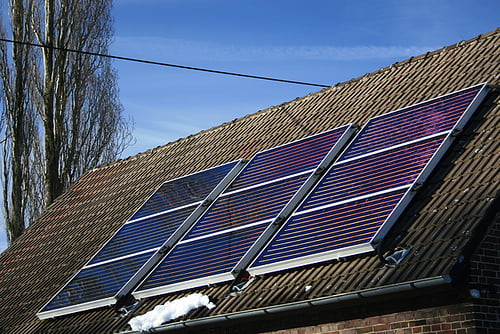 The government of Canadian province Alberta is creating a C$36 million (US$27.29 million) rebate programme for solar installations on residential and commercial buildings, that will lead to 10,000 rooftop systems by 2020, according to energy minister Shannon Philips.
Under the programme, homeowners and businesses will receive rebates for rooftop solar panels that meet the residential and commercial solar programme requirements.
"There's a lot of buzz in Alberta around small-scale solar. This programme will make solar power affordable for more Albertans, leading to new panels on 10,000 Alberta rooftops by 2020. Along the way, we will create jobs and local expertise in an emerging industry," said Philips, minister of Environment and Parks, who announced the new programme yesterday at local solar company Gridworks in Edmonton.
Solar installed capacity has doubled in Alberta since 2015, bolstered by initiatives like the Alberta Municipal Solar Programme and the On-Farm Solar PV Programme, in a province traditionally dominated by hydro power.
Rebates will be available to eligible participants as early as this summer. By 2019, the programme is expected to slash solar installation costs by up to 30% for homeowners and up to 25% for businesses and non-profit organisations. It will also support the creation of 900 solar jobs and displace around half a million tonnes of greenhouse gas (GHG) emissions. It is part of Alberta's greater climate change plan that includes a carbon levy on home heating bills.
To get the programme rolling, the government is issuing a Request for Proposal (RfP) to identify a third party to administer the programme.
Further detail including qualifying systems and eligibility requirements will be released from the government shortly.
The rebate programme has been welcomed by clean energy advocates.
"Albertans are ready to go solar, with growing demand, a world-class solar resource and an eager and capable solar industry," said Rob Harlan, executive director of the Solar Energy Society of Alberta. "A sustained government push has been the missing piece for creating local jobs and clean energy in our province."
This time last year Alberta established a C$5 million (US$3.6 million) fund for municipal and agricultural solar.