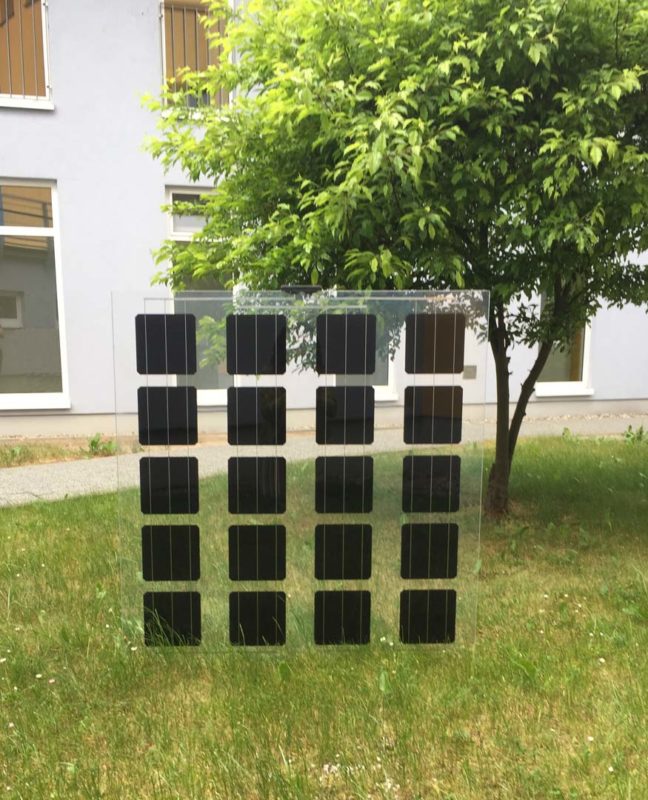 aleo solar has launched its latest solutions for photovoltaic building integration such as windows, glass roofs, facades and carports that include high-performance monocrystalline cells in a glass-glass module.
Problem
BIPV applications are varied, often requiring custom sizes, longevity inline with overall building lifetimes and emphasis on esthetics.
Solution
With a black or transparent appearance, the 'Elegante' monocrystalline glass-glass module becomes an integral part of buildings. The safety glass on the front and back has a thickness of four millimeters; the total thickness of the solar module is less than a centimeter. National technical approval (abZ) from the Deutsches Institut für Bautechnik (DIBt) is expected shortly for this module.
Applications
The glass-glass modules that can be installed with architecturally appealing effect and with variable size, number of cells and power and integrated in projects as diverse as solar carports, glass roofs, facades or parapets.
Platform
The Elegante solar glass features a solid construction with 2 x 4mm glass, safety glass with architectural certification (abZ from DIBt). The Elegante solar glass can be tailored to specific needs. For all aleo high efficiency modules with an output of more than 290 watts, the Germany-based manufacturer offers an optional extension of product warranty to 25 years. A 30 year performance guarantee is available for its glass-glass modules.
Availability
June 2016 onwards.