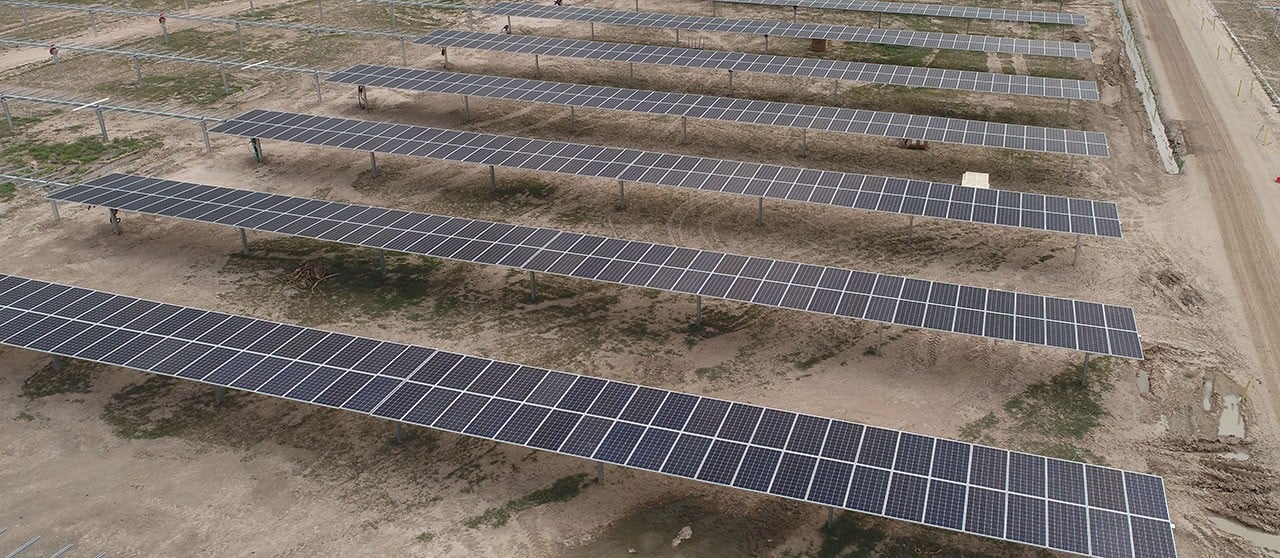 Colombia's top leadership has hailed the country's "renewable revolution" as the ribbon was cut for the largest PV plant opened to date.
President Iván Duque and energy minister María Fernanda Suárez attended the inauguration of the 86.2MW El Paso plant, the work of Enel Green Power Colombia.
The firm started building the 250,000-panel, 176GWh-a-year installation last May, and had it linked to Colombia's national grid via El Paso Substation.
First PV victory at reliability charge auctions
As noted by president Duque, the PV plant is the first to provide power under the so-called reliability charge scheme.
The auction programme – where alternative sources are contracted to bolster Colombia's hydro-reliant power system in case of drought – awarded contracts to El Paso, as well as a separate Emgesa project, in March this year.
"To those who didn't think this possible under this government, the message is now clear…we're showing Colombia that the renewable revolution is already beginning," said Duque, elected president last June.
Calls for new framework for self-consumption
El Paso's opening looks set to breathe air into Colombia's still-modest PV scene. Further large-scale projects – Diverxia's 240MW, Celsia's 8.8MW – could add a further boost to installed PV capacity, which according to IRENA sat at 87MW last year.
The government's efforts to stimulate renewables via auctions have proved mixed. Despite success with the reliability charge scheme, a separate tender for large-scale clean energy projects was cancelled in February, with plans for a new attempt during Q2 2019.
In parallel, proposals have been tabled to subsidise off-grid domestic PV across Colombia's poorer, grid-isolated municipalities. Last week, a panel by renewable association SER Colombia called for a new regulatory framework for distributed generation, with claims that self-consumption continues to face obstacles despite the government's constructive disposition.