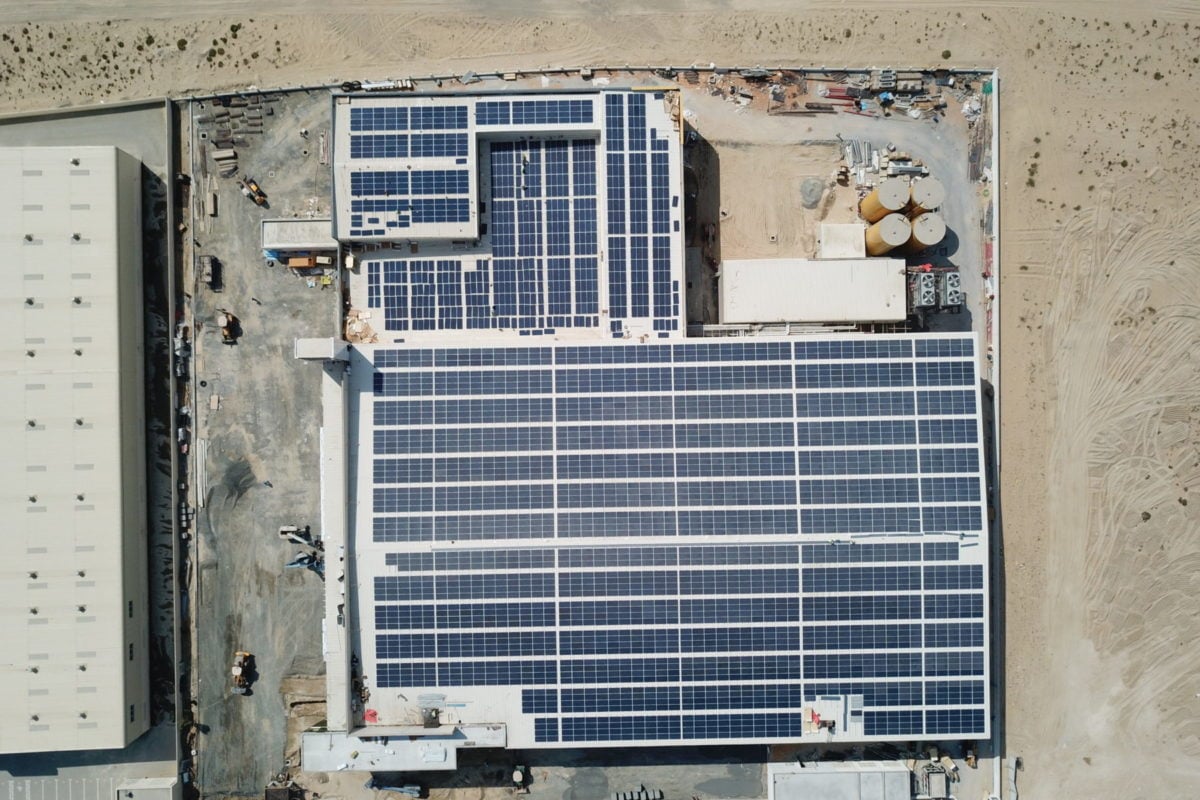 Construction of a 1MW solar rooftop equipped with robot cleaners has concluded in the United Arab Emirates (UAE), reportedly marking a first for the Persian Gulf nation.
10,000 square metres of the 12,500sqm roof covering Masterbaker's plant at Dubai's Jebel Ali Technopark are now covered by some 3,300 PV panels, installed by solar contractor Enerwhere.
The site includes Canadian Solar's dual-glass 72 cell 320Wp modules, as well as 15 units of 60kW string inverters supplied by SMA. The modules will be maintained by what Enerwhere described as an "army" of 34 robotic cleaners.
Built with a 30-year lifespan, the facility was designed by Dubai agency Dimx Atelier. Construction began in late August 2016 and reached completion in Q1 2018, with plans now to produce an annual 1,711MWh in PV power.
Masterbaker director Ronnie Khajotia underscored the installation's future environmental benefits. According to the bakery supplier, the rooftop will slash its CO2 emissions by 914 tonnes a year.
Meanwhile, Enerwhere CEO Daniel Zywietz said the firm is "extremely pleased" to have delivered UAE's first rooftop to come with fully automated cleaning technology. The news follows announcements, earlier this month, that its work delivering a 18.1MW rooftop also in Dubai – reportedly the largest of its kind seen to date in the Middle East – was nearing completion.
The Masterbaker PV project is the latest to tap into robotic cleaning technology, an innovation EPC analysts singled out last year as defining for PV players facing sandstorm risks and dry climate.
The past few years have seen robot cleaners added to PV projects in locations including Israel and the Rajasthan and Madhya Pradesh states in India.