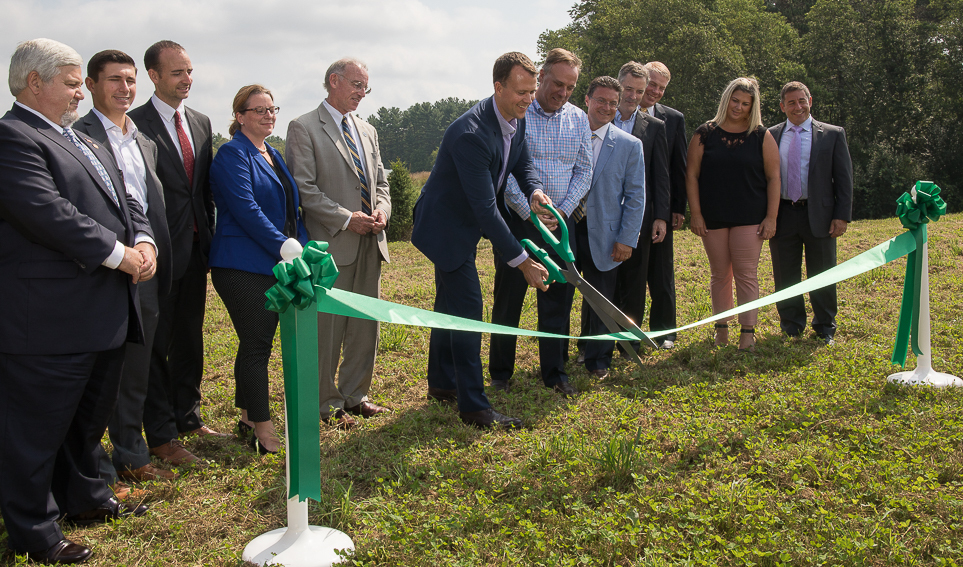 Ameresco and BlueWave Solar joined Massachusetts state and local officials to commemorate the completion of two community PV projects within the state that have a combined generation capacity of 16.2MW.
In total, the projects include a 10.2MW PV farm located across four sites in Wareham, along with a 6MW PV farm in Mattapoisett. Both of these PV projects will help generate revenue to support five public housing authorities in Massachusetts.
Michael T. Bakas, executive vice president of Ameresco, said: "Ameresco is once again proud to have partnered with BlueWave Solar to deliver these solar farms, which are an environmental and economic win-win for our local public housing authorities, their residents, and the Commonwealth of Massachusetts. These projects deliver much needed revenue to the housing authorities in support of their core mission of providing housing to their citizens, while allowing them to play a key role in the development of solar PV in the Commonwealth."
The two PV projects will be owned by Ameresco, while both were co-developed with BlueWave Solar. Through 20-year agreements, annual payments will be made to the public housing authorities of Fairhaven, Mattapoisett, New Bedford, Kingston, and Plymouth.