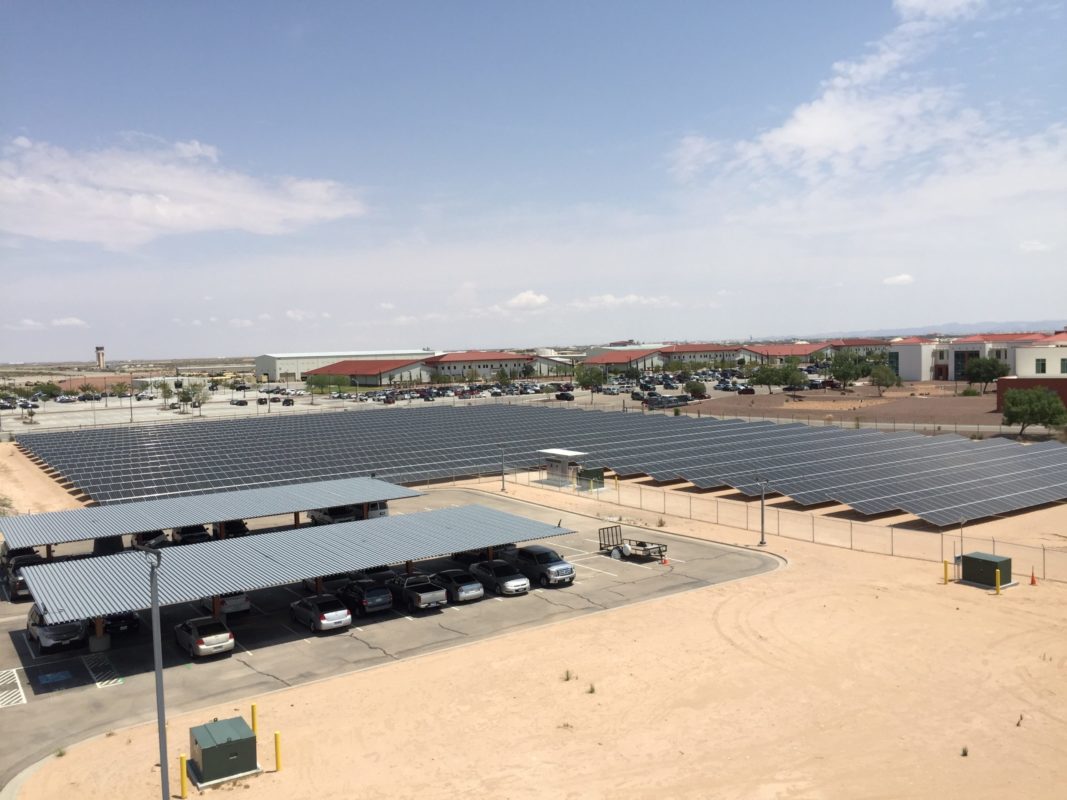 Ameresco has completed a 2.5MW PV project for the US Drug Enforcement Administration (DEA) at the El Paso Intelligence Center in El Paso, Texas. The installation stands as the first solar installation developed at a DEA site.
Nicole A. Bulgarino, executive vice president and general manager, federal solutions, Ameresco, said: "Ameresco applauds the leadership and vision of the DEA and the El Paso Intelligence Center as we celebrate the operation of this new solar system. We are proud to be a partner to the DEA on the agency's first renewable energy system."
The 2.5MW PV project is comprised of a pair of ground-mounted solar plants on the site of the El Paso Intelligence Center. During 9,000 hours of project construction, more than 7,340 solar panels were installed at the site.
Now operational, the PV project will cut electricity costs, provide long-term electric pricing stability and lower carbon emissions of more than 3,400 metric tons annually. Ameresco will own and operate the solar project for 20 years.
The DEA contracted with Ameresco back in September 2017 under an Energy Savings Performance Contract (ESPC) through the US Department of Energy's ESPC ENABLE program. As a whole the ESPC is expected to secure more than US$9.2 million in energy cost savings.
During the development phase, the US Department of Energy's Federal Energy Management Program (FEMP) provided technical support for project development, including grant funding through the Assisting Federal Facilities with Energy Conservation Technologies (AFFECT) program.