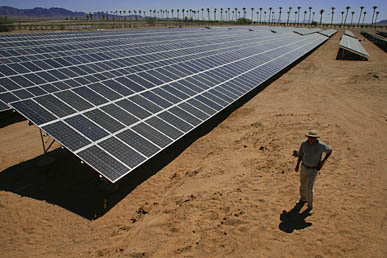 Chilean mining company Antofagasta Minerals announced Tuesday that it has sold off its 40% stake in a PV power plant in northern Chile to Atlas Renewable Energy — a Latin American-based solar company launched in March by private equity fund Actis.
The mining company will sell off its stake in the 69.5MW Javiera Solar Park, which is located in the Antofagasta region of the country and was commissioned back in early 2015.
Antofagasta held a stake in the PV project through EnergiaAndina — a joint venture with Australia's Origin Energy. The 69.5MW installation was originally owned by SunEdison, but is now 100% owned by Atlas.
Carlos Barrera, Atlas' chief executive, told Reuters:" Atlas is pleased to conclude another important acquisition to grow its footprint in Chile, with long-term contracted projects with high quality offtakers. We're looking forward to explore further growth opportunities in the region."
Antofagasta did not disclose a price for the sale, but did note that as part of the deal, it had renegotiated the prices of the energy produced by the park.
The Javiera project signed off on an agreement in 2014 to provide power at a fixed price to Antofagasta's Los Pelambres copper mine. Power prices in the area have since dropped, making most of those long-term energy contracts unpropitious.
Antofagasta CEO Ivan Arriagada added: "This decision takes place in the context of Antofagasta Minerals reducing costs and focusing on the business that we best know — copper production."