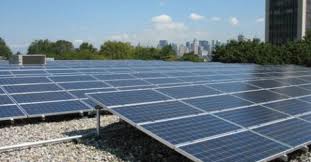 While news of an amended acquisition deal between SunEdison's yield co TerraForm Power and Vivint Solar appeared to give SunEdison a hefty boost in the stock market, hedge fund Appaloosa Management is now raising a number of questions about the new agreement.
Appaloosa, which owns a 9.5% stake in TerraForm, filed a request to review the yield co's books and records, focusing on all transaction documents, minutes of meetings and letters of intent revolving around the Vivint Solar acquisition.
Stock in SunEdison tailed off significantly on Tuesday, dropping from US$6.36 at 9:35AM (EST) to US$4.65 at 10:55AM.
SunEdison's reshuffled deal with Vivint appeared to benefit a number of parties, as TerraForm saved over US$120 million while SunEdison boosted its stock option by US$0.75/share, but it appears that Appaloosa is set to perform its due diligence on the transaction.