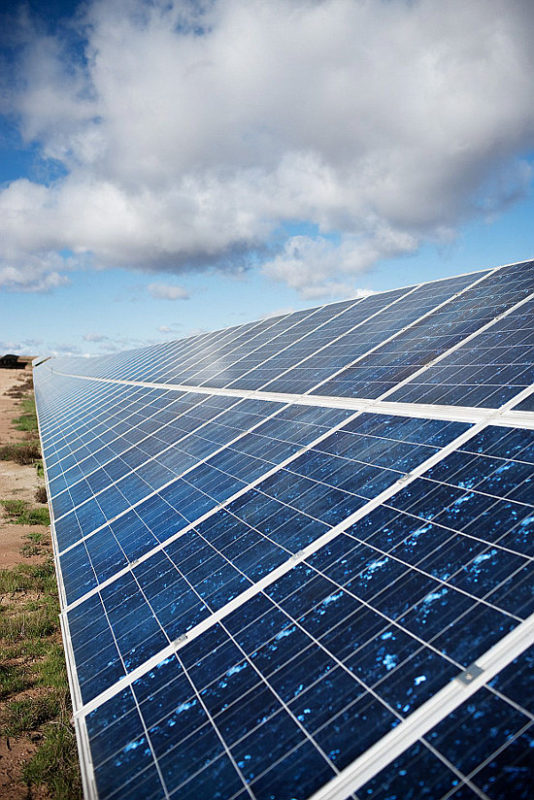 Infrastructure investor Aquila Capital has significantly expanded its Iberian PV portfolio through the acquisition of rights for 700MW of renewable projects.
The firm cited "very favourable local conditions" as it scooped up around 300MW worth of solar projects in Spain, as well as onshore wind assets of over 400MW.
Aquila had not responded to PV Tech's questions on its acquired solar projects by the time this article went to press. In its earlier statement, however, the investor said the solar and wind facilities will enter construction by the end of 2019, followed by grid connection by 2021.
Hailing the "strong decrease" in technology costs seen in recent times, Aquila's statement added: "Renewable energies in Spain can be operated profitably independent of state subsidies." The new plants, according to the firm, will be supported through yet-to-be-signed PPAs.
The 700MW purchase pushes Aquila's renewable portfolio in Spain and Portugal past the 1GW capacity mark. The investor came into Iberian renewables via a 170MW PV pipeline of four plants in Portugal, which it acquired in 2017.
As noted by CEO Roman Rosslenbroich, further Iberian plays could follow. "To us, Spain and Portugal are key locations for our institutional investors and we intend to further expand our operations in the area," he remarked.
With headquarters in Hamburg and offices in Europe, Asia and Oceania, Aquila Worldwide claims to have executed €1.8 billion (US$2.04 billion) in solar transactions as of last December. Beyond Iberia, its installed PV portfolio of 775MW features UK projects and a 38.4MW plant in Japan it sold in 2017.
Andrew Wojtek, director of Investment Management, Renewable Energy and Infrastructure at Aquila Capital is amongst the confirmed speakers at PV Tech's Large Scale Solar Summit, taking place in Lisbon on 26-27 March. See here for more information and tickets.