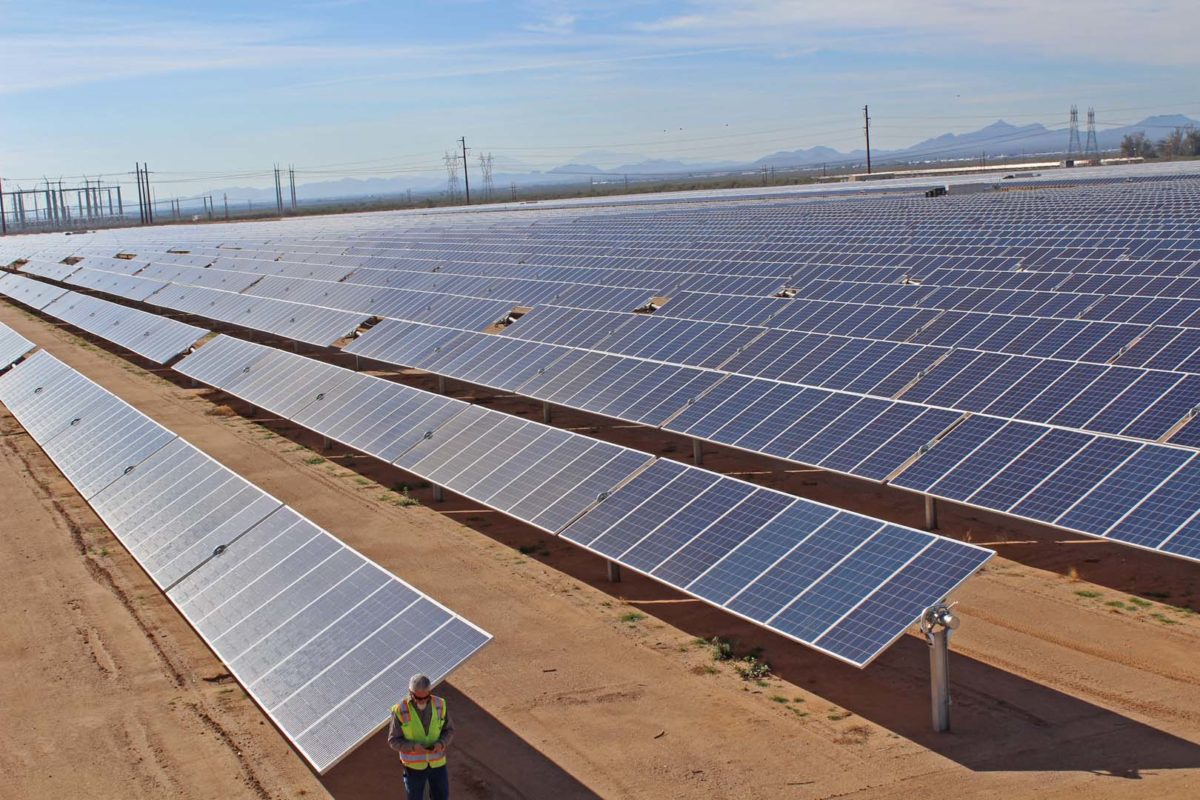 Arizona utility Arizona Public Service (APS) has commissioned its largest solar PV plant to date – the 40MW Red Rock Solar Plant in Casa Grande.
The project will be owned and operated by APS, with the energy generated purchased by Arizona State University and PayPal. The two entities are both seeking to reduce their carbon footprint and drive energy sustainability.
"The construction of Red Rock is a great example of how we partner with our commercial customers to find innovative and sustainable solutions that can help them realize their green energy goals," said Daniel Froetscher, APS SVP of Transmission, Distribution and Customers. "The cooperation between APS, ASU and PayPal demonstrates how the Arizona business community is committed to developing solar energy in a smart, cost-effective manner."
"Arizona is one of the most solar-friendly states in the nation, and APS remains at the forefront among solar-friendly companies. In fact, last year, we reached one gigawatt of solar on our system, becoming the only utility outside California to achieve this milestone."
In other news, APS recently appealed to state regulators urging them to alter existing rate design to allow customers with pending solar system applications to be grandfathered under previous, more favourable NEM rates.
The Arizona Corporation Commission's decision whether to comply with this request is still pending at the time of press.