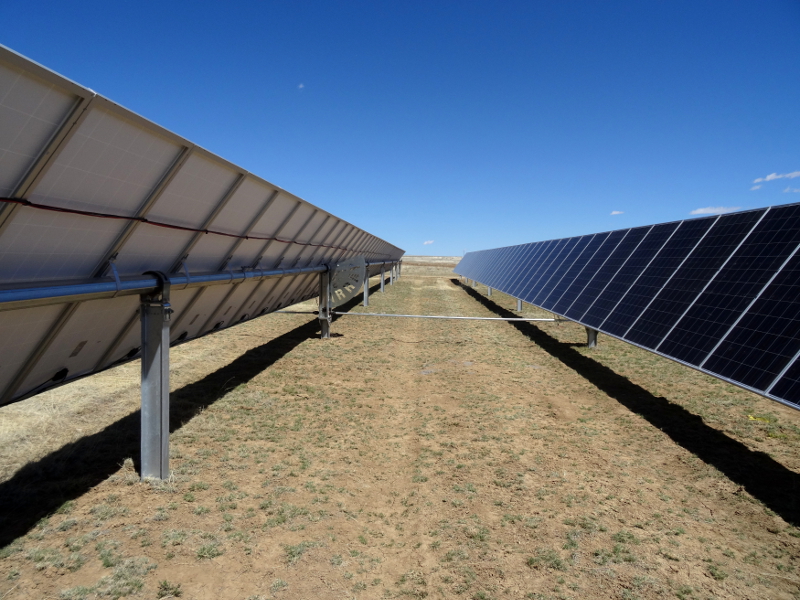 Array Technologies (ATI), one of the leading solar tracker manufacturers, has officially surpassed 5.6GW of tracker shipments globally. The company is also celebrating 11,000MW years of tracker operation.
"As an energy generation technology, solar has become a megatrend," said ATI Founder and CEO, Ron Corio. "I have had the great pleasure of witnessing explosive growth in solar over the past decade, including the rapid adoption of trackers, a technology we pioneered 27 years ago. We are proud to have played a part in this transformation thanks to the support of loyal customers who value our tracking system's high reliability, unparalleled flexibility, and ease of installation."
The milestone is a testament to the rapidly declining cost of utility-scale solar; which is increasingly becoming competitive with legacy forms of power generation such as coal and gas. According to the company, over 5GW of ATI systems deployed means that one in every three ground-mounted solar modules installed in the US uses an ATI system.
In addition, ATI announced earlier this week an investment made by funds managed by Oaktree Capital Management – who has partnered with the tracker enterprise to provide capital and strategic support, enabling ATI to expand its global footprint. No terms of the investment have been disclosed.
"We are tremendously excited about our investment in Array and the opportunity to partner with management to leverage Oaktree's significant energy sector experience, network, and financial resources to drive growth domestically and overseas," said Brad Forth, Oaktree senior advisor and newly-appointed executive chairman of Array. "PV systems with single-axis trackers are cost-competitive on an unsubsidized basis with other forms of generation in an expanding number of regions around the world. As the market increasingly recognizes the significant economic benefits of single-axis trackers, we anticipate that they will continue to gain market share from fixed-tilt systems for utility-scale applications. Further, we believe the resulting reduction in the cost of PV-generated electricity will help stimulate continued growth in the deployment of utility-scale PV worldwide."
In other news, Array's latest market offering, the DuraTrack HZ v3, features a "terrain-following design that is flexible in nature" and a "minimisation of potential failure points". It is also battery and stow-free, with an operational feature that allows the tracker to respond automatically to environmental forces. The new technology was demoed at this year's Intersolar North America, along with the company's new wind mitigation system.