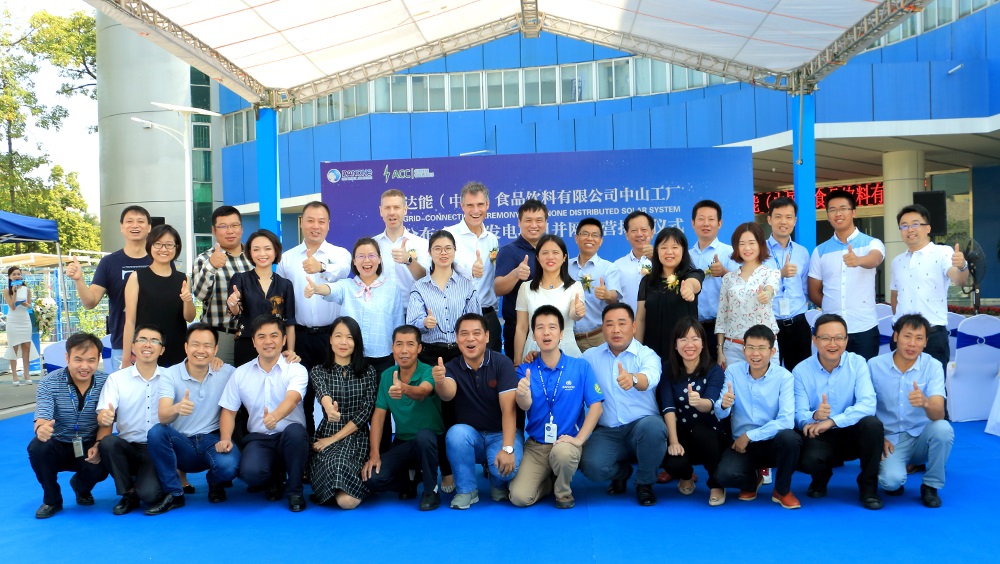 Rooftop PV specialist Asia Clean Capital (ACC) and major food company Danone China Food & Beverage have brought online a 2.45MW rooftop solar project located at Danone's Zhongshan factory in China.
The project in Zhongshan City, Guangdong Province, is Danone's first in China. ACC provided all of the investment for the PV project, along with EPC services and it will also offer O&M services. Electricity from the solar systems will be provided to Danone at competitive rates, said ACC in a release.
"Asia Clean Capital is honoured to cooperate with Danone on rooftop solar," said Thomas Lapham, CEO of ACC. "Danone is one of the world's greatest food companies with factories across China and the world. Danone Zhongshan can serve as a springboard to implement solar across these many facilities and make a major positive environmental impact."
Operations vice president of Danone, Erwin Van Grootel said: "We are happy to witness the inauguration of Danone China's first solar PV project. In the past, we used green energy indirectly. Now, we generate and use green energy directly. This is an important step for us to reduce carbon emissions, and we have already identified the next factory where we will install solar panels."
ACC already has multiple industrial clients including CENTER, Nestle, Coca-Cola, Swire, COFCO, Wahaha, Volkswagen, SKF, Unilever, Andritz, WISCO, VAST, Fujitsu, Tsuneishi and others.