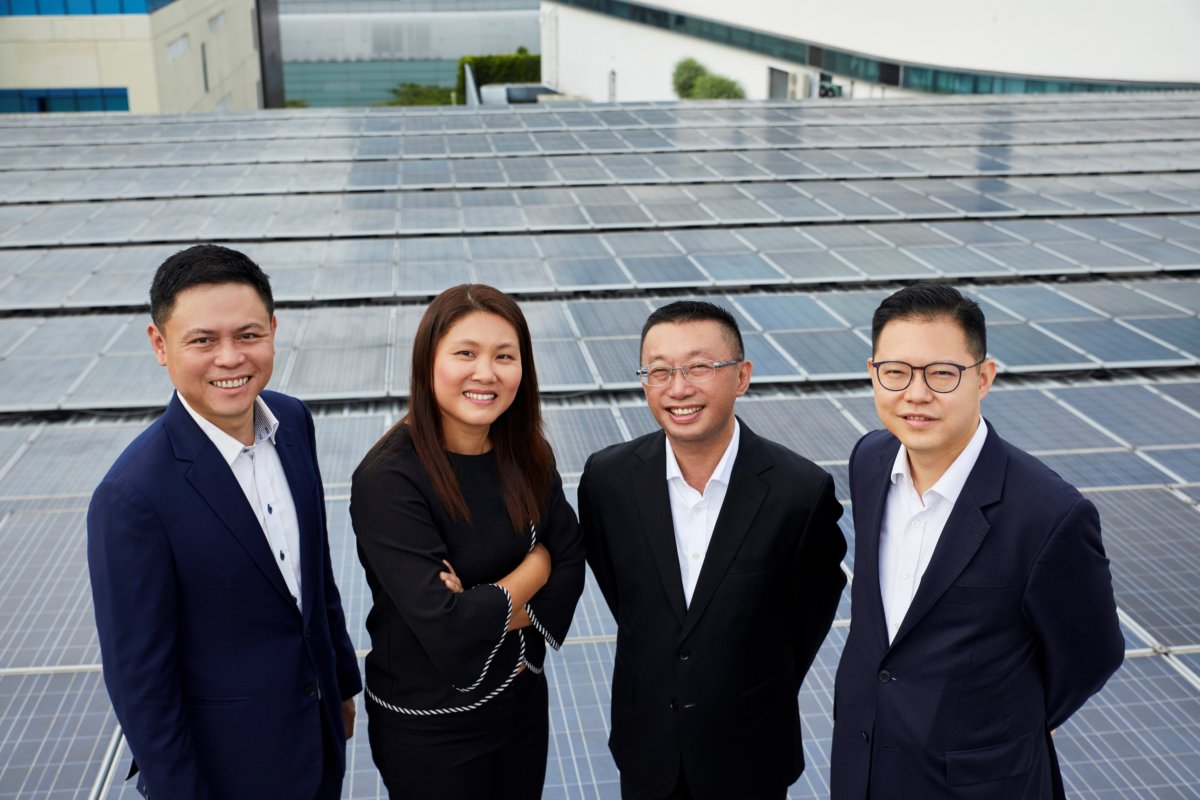 Sunseap scores finance for 37MW of rooftop projects
20 June: Singapore-based developer Sunseap has secured a S$43 million (US$31.7 million) loan from the United Overseas Bank (UOB) to increase the use of solar power in Singapore.
The funds will be used for rooftop solar projects totalling 37MW built across 210 sites, including some government properties.
"We are delighted to have received the support of a forward-thinking institution such as UOB, which is known for their strong support of Singapore enterprises. The loan demonstrates UOB's confidence in the solar industry in general and Sunseap in particular," said Lawrence Wu, president and executive director, Sunseap Group.
Hanwha invests in 30MW Malaysian project
20 June: Hanwha has formed a joint venture with a local Malaysian company to develop a 30MW PV plant in the country. The partnership with Konsortium Beseri Jaya Sdn Bhd (KBJ) won the capacity in the Energy Commission's large scale solar (LSS2) programme.
Hanwha is investing US$10 million in cash with US$50 million to be provided from OCBC Bank and Bangkok Bank.
Uzbekistan to tender 100MW under World Bank's Scaling Solar framework
20 June: Uzbekistan joined the World Bank's Scaling Solar initiative becoming the first country outside Africa to take part.
The scheme, run by the World Bank's International Finance Corporation (IFC), has supported 1.5GW of solar in Zambia, Senegal, Ethiopia, and Madagascar. Uzbekistan will use the framework to tender for an initial 100MW as part of its own objective of installing 1GW of PV.
"We are delighted to see Scaling Solar expand to Central Asia with this announcement," said Philippe Le Houérou, CEO, IFC. "Scaling Solar has successfully crowded in private investment in sub-Saharan Africa's renewables market and its comprehensive and templated approach has enormous potential in Uzbekistan and other markets."
FTC Solar builds on success of first private project in Vietnam
19 June: Tracker and engineering firm FTC Solar and Thien Tan Group have completed construction of the latter's 19MW Mo Duc Solar project in Quang Ngai Province, Vietnam. The project is one of the first in Vietnam to be funded with private company capital.
After the commissioning ceremony, the pair signed contracts for two further projects totalling 80MW in capacity. As well as using FTC's Voyager single-axis tracker, the company will provide system design, construction management and commissioning services.