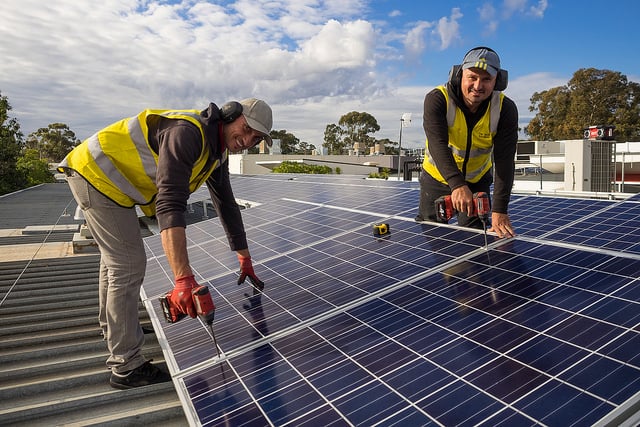 New South Wales was the only Australian state to experience a significant increase in volumes of sub-100kW PV systems in 2015, moving up 10MW to 180MW, despite most other states contracting, according to the latest figures from Australia-based solar consultancy SunWiz.
SunWiz recently reported that Australia had reached a major solar milestone of 1.5 million PV systems installed, but has now released a breakdown of how the different states fared over the last year. The nationwide figure for the sub-100kW market in 2015 stood at 718MW, which is 12% below the previous year.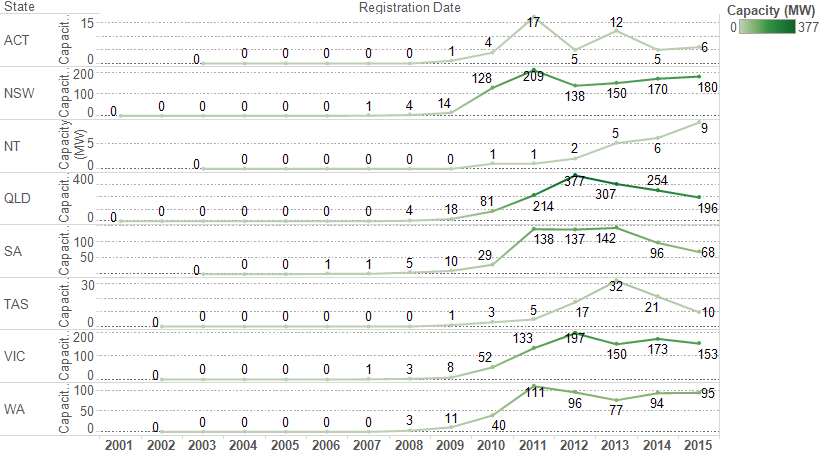 Queensland remained the largest market in the country for sub-100kW systems, even though it contracted 23% from the previous year with installations of 196MW in 2015.
South Australia also saw major contraction, down 29% from in 2014 to 68MW in 2015. This was also well down from previous years.
Victoria's market fell 12% to 153MW, while Tasmania also saw a 50% decrease to just 10MW last year.
However, Western Australia's PV market remained steady in 2015.
A SunWiz statement said: "[This] was a remarkable accomplishment in light of the contraction in the other states."
There were other growths alongside NSW, with Australian Capital Territory (ACT) seeing a minor increase from 5MW in 2014 to 6MW in 2015, but it remains the smallest state for PV in Australia. Northern territory also saw a 50% increase up to 9MW last year, but again this is small market.
Australia has the highest number of PV installations per inhabitant in the world, but the rate of installation has fallen off since the peaks of 2011 and 2012, when over 300,000 systems were registered each year.
There was progress in the utility-scale sector recently when the Australian Renewable Energy Agency (ARENA) shortlisted 22 PV projects totalling around 766MW to move to the next phase of its competitive large-scale solar bidding process.