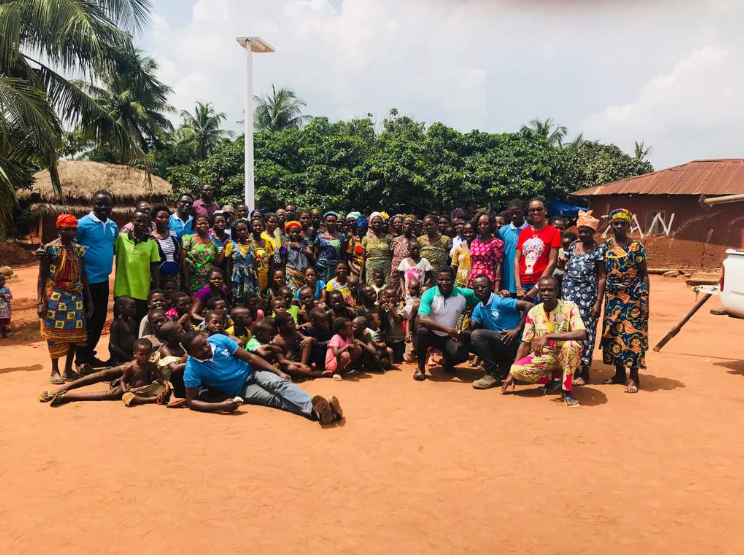 UK-based off-grid renewables specialist BBOXX has delivered smart solar home systems to over 12,000 people in Togo over a six-month period.
In December last year, BBOXX partnered with the government of Togo to improve electrification rates in the country, particularly in rural areas. The 'CIZO' (lighting up) scheme aims to bring electricity to more than 2 million citizens by 2022 as well as spread the adoption of mobile payment solutions across the country.
In February 2018, the firm also secured a pioneering package of US$4 million in debt financing from Togo-based bank Union Togolaise de Banque (UTB) to expand its services across the African country.
BBOXX has created jobs for nearly 100 people from local communities in sales and installations and the firm plans to introduce new appliances including a solar-powered fan from this month onwards, it said in a statement.
Mansoor Hamayun, chief executive of BBOXX, said: "We have big ambitions to expand in the country and sell a further 10,000 units by the end of the year. It is unacceptable in 2018 that some countries in Africa, like Togo, still have a less than 50% electrification rate. Energy poverty is the issue of our age and we are addressing this head-on, having provided energy access to 650,000 people globally to date.
"BBOXX also recently signed a similar deal with the Government of the Democratic Republic of Congo (DRC) which will bring renewable electricity to 2.5 million citizens in the DRC by 2020."
The company is also partnering on projects in southern Africa with DC Go, a provider of affordable off-grid electrification.