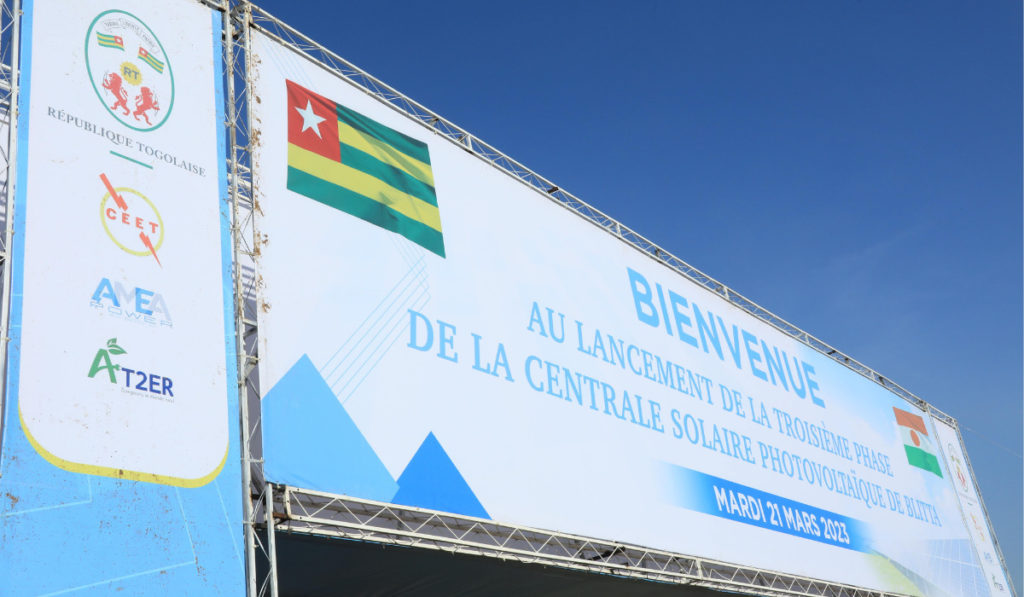 Middle Eastern renewable energy company AMEA Power has begun the construction of the third phase of a solar project in Togo.
Located in the village of Blitta, the capacity of the Sheikh Mohammed Bin Zayed solar power plant will be extended from 50MW to 70MW. It will also include a battery energy storage system to meet the demand at night.
According to AMEA Power, this new phase will be completed by the end of 2023, claiming that the solar power plant will be the largest in West Africa.
"The solar plant is providing a project blueprint that AMEA Power is using to deploy renewable energy across other parts of Africa," said Hussain Al Nowais, chairman of AMEA Power.
Abu Dhabi Exports Office provided the Togolese Ministry of Economy and Finance with a loan of US$25 million to finance the new phase of the project. AMEA Power's subsidiary AMEA Technical Services will be responsible for the construction.
The project is part of Togo's national development plan, which aims to 'provide universal access to electricity across the country by 2030'.
In early 2020, the Togolese government announced this 50MW solar power plant. AMEA Power added that the first two phases of the project were developed in 18 months amid the COVID-19 pandemic. Both phases became fully operational in June 2021.
Apart from this project in Togo, AMEA Power also signed an agreement with the Ivory Coast government for a 50MW solar power plant. Located in the city of Bondoukou in northeastern Ivory Coast, the project adopted a build-own-operate and transfer model. It also required a US$60 million investment and will be fully developed by AMEA Power and generate more than 85GWh of clean energy a year.