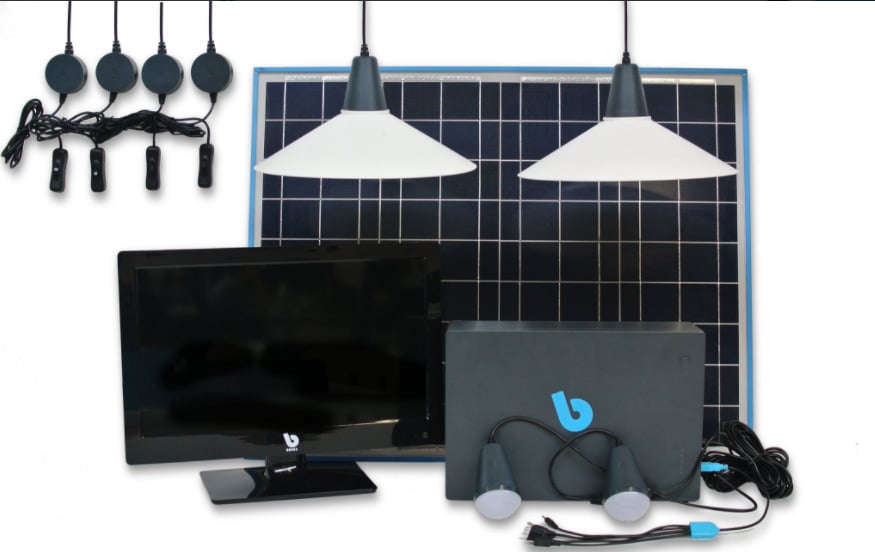 UK-based off-grid solar company BBOXX has secured a pioneering package of US$4 million in debt financing from Togo-based bank Union Togolaise de Banque (UTB) to expand its services across the African country.
Touted as a first-of-its-kind finance deal with a local bank in Sub-Saharan Africa, the deal will see UTB provide capital in local currency to BBOXX for its solar activities. In addition, Africa Guarantee Fund, which assists financial institutions increasing their financing to African SMEs, has provided a 50% pro rata credit enhancement.
Last October, BBOXX also claimed a "first of its kind" trilateral financing deal for off-grid power in Rwanda.
BBOXX has been deploying solar systems across Togo since December 2017, after winning a contract from the Togolese government to provide 300,000 of its solar systems for communities across the country by 2022, as part of the government's 'Cizo' initiative.
As part of the Cizo scheme, which aims to bring electricity access to 2 million people by 2022, mobile payment solutions will also be brought to rural areas to complement the off-grid solar initiatives.
BBOXX aims to create more than 1,000 direct jobs in Togo in the next five years from its activities.
Mansoor Hamayun, chief executive of BBOXX said: "Raising local capital for an energy access initiative in sub-Saharan Africa is incredibly innovative – it is great to see a Togolese bank providing Togolese capital to unlock a project that will benefit thousands of Togolese people."
"The deal with Union Togolaise de Banque will also make financial matters much more straightforward for us and will help drive our expansion across Togo."
BBOXX is already operational in Kenya, Rwanda, Nigeria and Cameroon, having deployed 150,000 solar systems.
Correction: Original article revised to say that debt finance of US$4 million was secured.