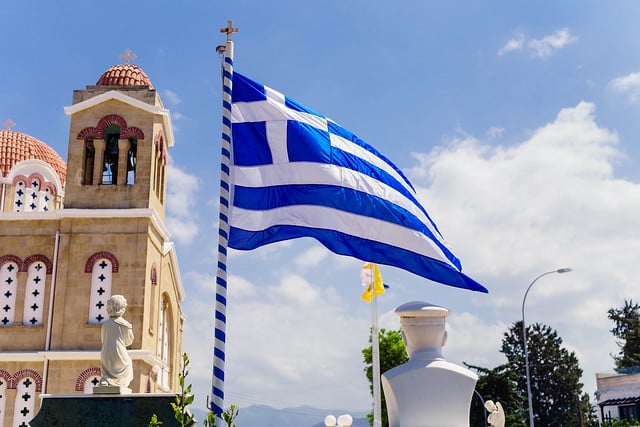 Solar players keen to take part in Greece's upcoming industry-only tender can submit bids between now and 31 May.
Contacted by PV Tech today, Greek energy regulator RAE confirmed the solar auction is still slated to take place on 1 July, in line with last year's timetable for technology-specific tenders.
Recent documents from the watchdog indicate 300MW in contracts will be offered to solar plants of up to 20MW, the same amount that will be separately tendered for wind projects.
Bids will carry a €500 (US$562) fee and will start at a ceiling price of €0.06926/kWh (roughly US$0.078/kWh), working downwards from that point.
A successor to 2018's solar-only tenders
Greece's renewable auction programme kicked off with three simultaneous, technology-specific tenders in July 2018.
At the time, 53.48MW was contracted to 83 PV plants of up to 1MW at average bid prices of €0.07842/kWh, while a separate tender for PV plants between 1MW and 20MW awarded 52.92MW (€0.06381/kWh) to eight projects; both were far shy of the 176MW secured by wind.
The small-scale PV segment went on to reap 61.94MW in contracts – and lower prices of €0.06666/kWh – at a second auction in December 2018 but their large-scale counterparts saw their tender cancelled by RAE, amid anti-trust concerns.
Solar to lead Greece's clean energy future
Under its own national energy and climate plans, Greece must reach a 30% renewable energy share by 2030.
By that year, solar PV is required to become the top clean energy source in installed capacity terms (6.9GW), ahead of wind's 6.4GW and hydro power's 3.9GW. IRENA stats show progress towards the goal has been modest, with cumulative capacity stuck in the 2.5-2.6GW region for six years now.
This year, however, the industry can also count on technology-neutral auctions to accelerate the roll-out.
PV projects were behind six of the seven winning bids at a first tender in late April, which awarded 437MW at record-low prices of €0.053-€0.06472/kWh (US$0.059-US$0.072/kWh). At 204MW, juwi's Kozani project dominated after submitting three separate bids.
See here for more information on how to take part in Greece's solar-only auction in July