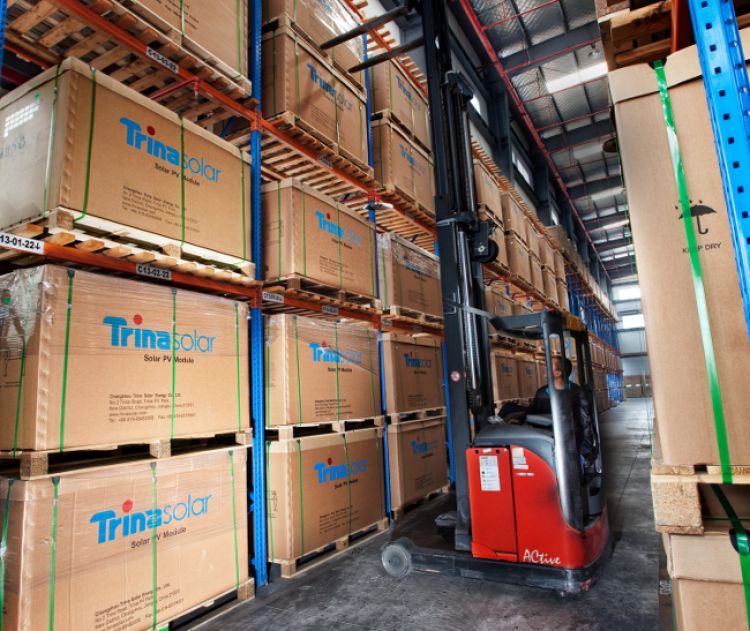 Bifacial solar modules are now officially exempt from President Trump's trade tariffs.
Modules imported from all the major producing countries are levied at 25% currently, falling to 20% in February next year under the Section 201 measures.
A statement by the US trade representative yesterday confirmed that the exemption would be entered on the Federal Register on Thursday.
Many Chinese manufacturers face both anti-dumping duties and the Section 201 levies. Between January and September 2018, only 46MW of modules were imported from mainland China to the US. The latest twist creates a route to market for China-sourced modules into the US.
Bifacial breakthrough
The technology has spent some time hamstrung by a lack of performance data. This has made some investors wary of financing projects. As technology costs have continued to fall a new strategy has emerged to sidestep the 'chicken-and-egg' situation. Developers of three different projects on three different continents have told PV Tech that they are essentially financing bifacial solar projects based on projections of the front-side power only. After a few years of operation, site-specific data on the yield from the rear side will present the opportunity to refinance based on power from both sides, theoretically lowering the cost of that finance.
Meanwhile, Chinese module manufacturers are preparing for significant growth in bifacial demand.
Enel Green Power has been selecting bifacial modules for projects in Australia and Mexico. One Chinese module manufacturer told PV Tech it expects all Middle East utility plants to opt for bifacial panels from this point forward.