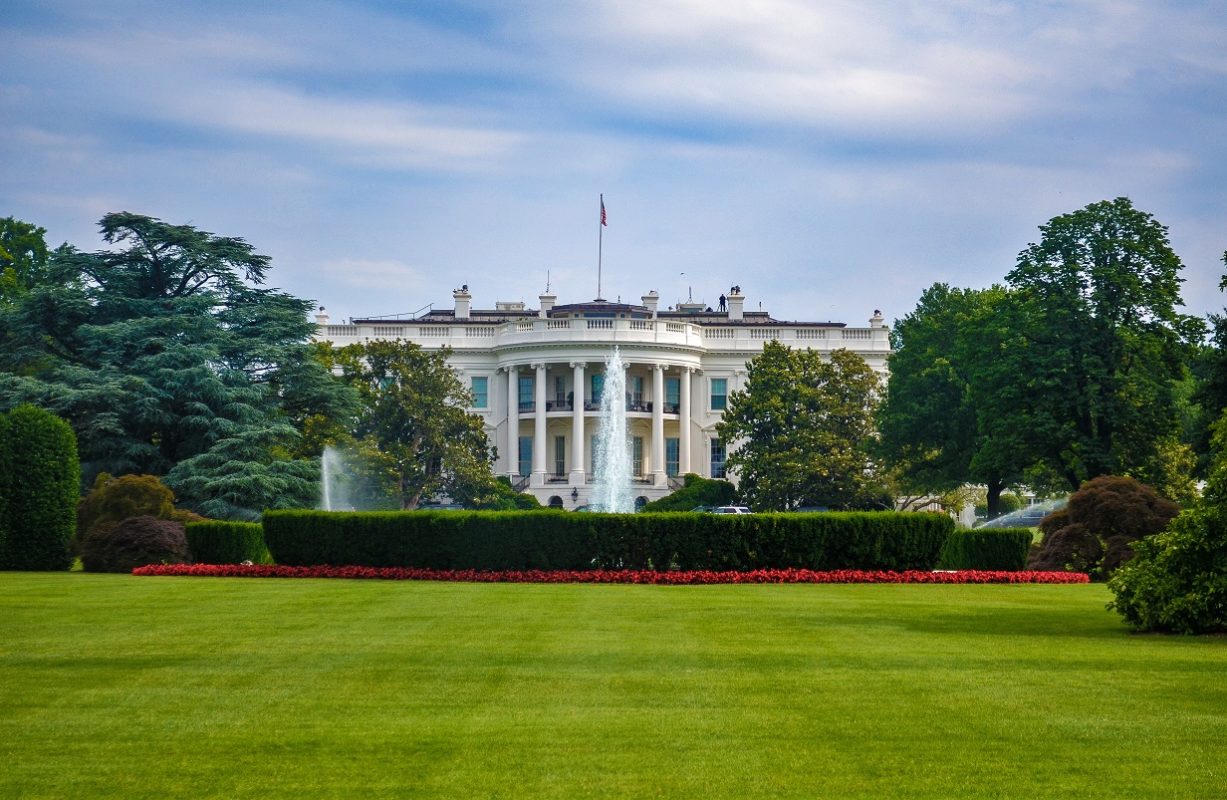 Solar has been handed a victory in its long-running fight against protectionist policies of US president Donald Trump, with the courts now thwarting a move to slap trade tariffs on bifacial.
Gary S. Katzmann, judge at the US Court of International Trade, issued a preliminary injunction on Thursday ordering the US administration to halt the introduction of so-called Section 201 levies on imports of bifacial solar modules and cells.
In a victory for plaintiffs Invenergy Renewables, US PV body SEIA, Clearway Energy Group, EDF Renewables and AES Distributed Energy, the judge halted the government's scrapping of bifacial's tariff exemption in October – only four months after its adoption – over procedural deficiencies.
The US Trade Representative's October u-turn – already halted under a temporary restraining order last month – was made "with only 19 days' notice to the public, without an opportunity for affected and/or interested parties to comment, and without a developed public record on which to base its decision," the ruling claimed.
In addition, Judge Katzmann also upheld Invenergy's claims that the government's "procedurally deficient" bifacial policy swing would damage its renewable business. "The court agrees that these harms are not speculative but are concrete and imminent," the ruling said.
Long-term fight is on as bifacial eyes global conquest
Shortly after the judge's decision was aired, SEIA issued a public statement hailing the ruling as a "temporary reprieve" of a fight that is far from done. Abigail Ross Hopper, the association's CEO, vowed to "continue to make the case" against Section 201 tariffs.
The judge himself made clear the actual question at hand – is bifacial's exemption from import tariffs justified – is a matter for others to rule on. "Before the court is a question or process, and the harms alleged are a direct result of the failure to follow process," Katzmann remarked.
The ruling did appear to see strengths in Invenergy's case to overturn the exemption withdrawal for good. The firm, the decision argued, "is likely to succeed on the merits" as it alleges that the US Trade Representative breached notice-and-comment rulemaking rules under US law.
As the legal battle plays out, some believe bifacial will retain its appeal whether the exemption stays in the long term or not. In October, BloombergNEF analyst Jenny Chase told PV Tech the expectation is the technology will power "almost all utility-scale plants" by the early 2020s.
From Brazil to Denmark, Armenia and Singapore, the growing list of countries now hosting bifacial schemes is taking the technology to the world's four corners. Already by 2024, installed bifacial capacity could pass 21GW worldwide, consultancy Wood Mackenzie believes.
PV war of words intensifies as US election nears
Trump's bifacial crackdown has dragged the solar technology into a broader trade war pitting the US against large Asian states. The country's moves to subsidise its own PV makers and tax foreign rivals have triggered World Trade Organisation spats with India and China.
Judging by stats produced by SEIA this week, the domestic US solar industry is paying a heavy price over its government's protectionist agenda. According to the association, import tariffs have robbed the US of billions of dollars in new investment, 62,000-plus jobs and 10.5GW of PV capacity.
The industry's pushback has prompted an irate response from the White House. According to reports by The New York Times and others, Trump's trade adviser Peter Navarro slammed SEIA's numbers this week as "fake news" from a "loose confederation of Chinese solar companies."
The rhetorical hardening comes as the US braces for presidential elections in less than a year's time. The polls, due on 3 November, will see voters decide whether to re-elect Trump after the launch of a high-stakes impeachment inquiry over the president's alleged conflict of interest in Ukraine.
PV is gradually emerging as a campaign issue, with opposition players including Democratic senators and presidential hopefuls pushing to extend solar investment tax credits beyond their current sunset dates. Legislation to that very end was tabled for debate only last month.