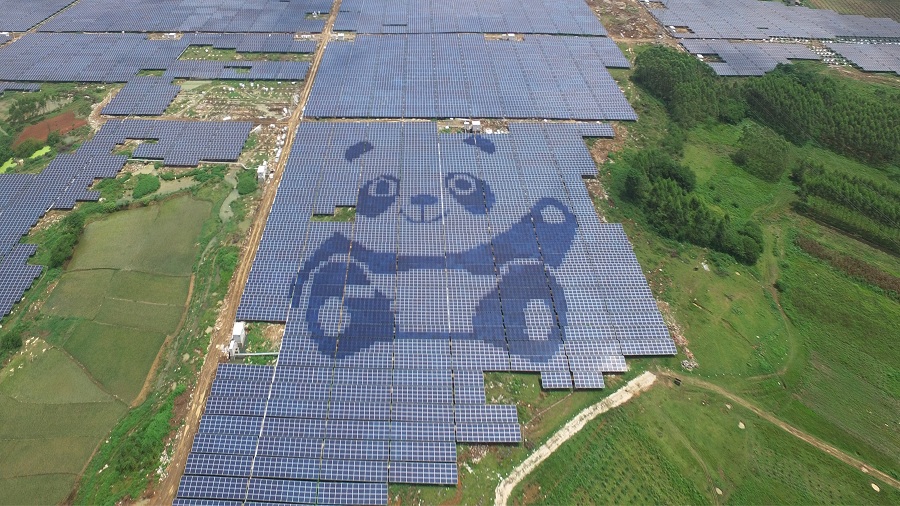 Market research firm Bloomberg New Energy Finance has followed the lead set by China trade bodies and significantly raised its solar installation forecast for China in 2017.
PV Tech first reported in August, 2017 that independent solar industry advisory firm AECEA had noted that China had already exceeded its 13th Five-Year-Plan (2016-2020) target of 105GW by installing around 10.52GW of solar in July.
According to the China PV Industry Association (CPIA), also in August, China installed a total of 24.4GW of solar in the first-half of 2017, a new year-on-year record, 9% above last years record installation figures.
As a result, AECEA raised its 2017 forecast and estimates that China might be able to install between 40GW and up to 45GW by the end of the year.
However, strong support for 'Top Runner' projects as well as 'Poverty Alleviation' solar programs has meant the pace of installation in China has continued through the second half of the year, with AECEA and the CPIA expecting installations could reach around 50GW in 2017.
The latest analysis by BNEF, which had previously expected installations in China to reach around 30GW, have been revised inline with other forecasts as research firms chase keeping up with official figures.
As a result, BNEF believes total installations in China will reach around 54GW in 2017, compared to 34.5GW installed in 2016, based on official figures.
Global solar PV installation consensus for 2017 should be around the 100GW mark or higher.