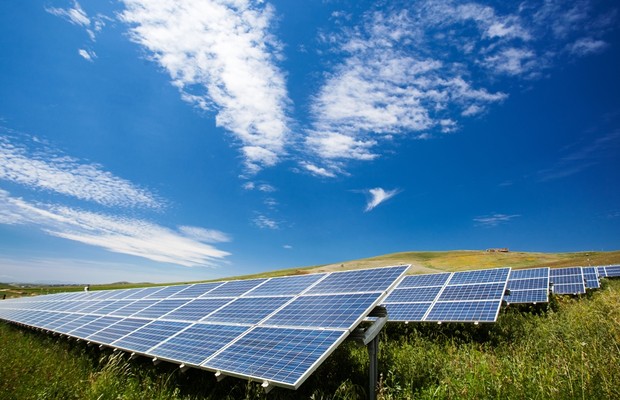 Brazil's Ministry of Mines and Energy (MME) is proposing to allow solar developers that won projects in the 2014 auction to cancel them with a reduced penalty fee.
The proposal of 'amicable' cancellations, comes after developers were hit by a significant slump in the macroeconomic situation in Brazil and the ensuing difficulties with exchange rates, an industry source told PV Tech. Cancellations will still involve a penalty charge to make an example of companies that do not comply with their commitments. However, these penalties will be significantly reduced and "more realistic" from the current penalties written in the contracts.
Back in April, Canadian Solar, Renova Energia and four other unnamed developers wrote to Aneel, Brazil's national electrical energy agency, asking for more time to complete their projects from the 2014 auction, citing the market conditions as the reason for the request.
The government is now considering allowing cancellations in acknowledgement of this specific macroeconomic situation that followed the 2014 auction, but such actions will not affect projects won in the auctions of 2015 and 2016. For example, the ceiling prices for the 2015 auctions were adjusted as a result of the wider economic conditions.
Not just solar
The announcement of this evaluation from MME secretary for planning and energy policy Eduardo Azevedo has been widely reported, but the industry source told PV Tech that solar is not the only technology to have been hit by the currency exchange ratio variations since 2014. For example, 2.5GW of gas-power plants contracted in 2014 are also under evaluation by the government as the company involved is not complying with some of the initial expectations of the government. Similarly, in the past year, auctioned projects involving other forms of renewable energy have had to be discussed and negotiated.
The source said this is a sign that the troubles are not exclusive to solar energy and the government appears to be open to discuss a genuine solution to a specific problem. Similarly, the government is showing capability of dialogue with the players in the face of a complex state of affairs that was very hard for the affected companies to predict.
Plans for 30-year contracts
Azevedo has also said that government is considering lengthening solar power contracts from 20 to 30 years, in a move that may reduce the price of contracts in any auctions.