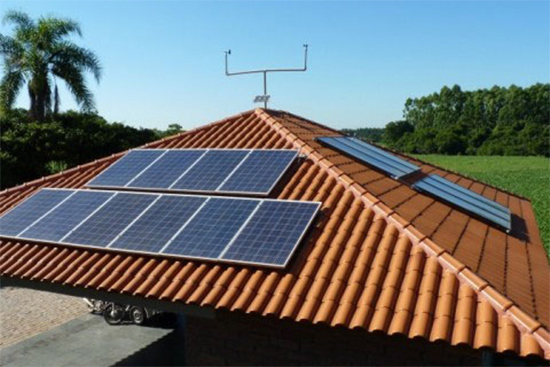 Brazil has reached 100MW of distributed solar PV micro-generation and mini-generation deployment, according to the Brazilian solar association (ABsolar).
The projects are located across residences, industries, public buildings and in rural areas and installations have roughly doubled in a year, up from 48MW in September 2016.
Residential consumers account for 42% of installed capacity in the country, followed by the commerce and services sectors (38%), industries (11%), public power (5%) and localized systems in the rural area (3%).
In terms of the number of systems deployed, the residential consumer side accounts for 80% of systems, followed by companies in the commerce and services sectors (15%), industries (2%), rural consumers ( 2%) and other types, such as consumers of public power (1%), public services (0.2%) and public lighting (0.1%).
ABsolar's executive president Rodrigo Sauaia, said: "We warmly welcome this historic step towards the solar photovoltaic source in Brazil, with the certainty that we will have strong growth of the sector in the next years and decades."
The notable deployment is largely down to a "historic" resolution passed by energy regulator ANEEL in November 2015, which allowed owners of renewable energy systems of up to 5MW capacity to receive credits for injecting their own energy back into the local grid.
Last month, Brazil released its long-awaited 10-Year Energy Expansion Plan proposition, PDE 2026, projecting the country to reach more than 13GW of solar PV deployment by 2026.