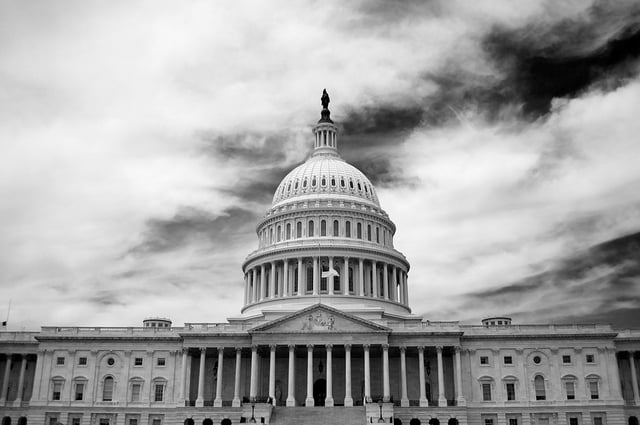 The solar investment tax credit (ITC) is set to be extended beyond 2022 with the current 30% level remaining until 2019.
Legislation has been passed to Congress that would also introduce a lower 10% rate to follow on beyond 2022.
According to the proposals, it will fall to 26% the following year and 22% in 2021 before remaining permanently at 10% thereafter. The new deadlines will only require projects to have commenced construction, not to have been grid-connected as is currently the case.
The announcement follows a round of horse-trading on Capitol Hill with Republicans securing the lifting of a 40-year ban on US crude oil exports.
A vote in the House on the proposals could take place as soon Thursday with the Senate vote taking place shortly after.
@JigarShahDC 30 through 2019, 26% in 20, 22% in 21 with commence construction. Keep the permanent 10%

— Rhone Resch (@RhoneResch) December 16, 2015
SNAP ANALYSIS
Finlay Colville, head of Solar Intelligence, Solar Media
"Beyond any shadow of doubt, the US solar market has just been given the most lucrative and government backed seal of approval yet seen in the PV industry.
"At a time when the rest of the world is seeking to adjust to a world without incentives, the demise of the feed-in-tariff days, and auctions where solar has to compete with other forms of energy, it is almost staggering the level of funding in what appears to be a once-in-a-lifetime blank cheque offering to local installers and developers.
"The extension also reveals the fragility of any solar market forecasting, and the level to which single countries can effectively turn on and off growth forecasts to the solar industry through policy changes, both good and bad.
"The burning question however remains whether this bank-rolled bonanza will be shared by local companies and Chinese manufacturers alike. With still a dearth of upstream solar manufacturing located in the US after years of failed investments, are we really likely to see the Department of Commerce sit back and watch Chinese based panel manufacturers supply most of this new demand?
"Therefore, while there may be initial enthusiasm voiced from China and elsewhere across Southeast Asia, there will also be a degree of caution and concern over what the real implications are from a country whose politicians are still expected to create trade conditions to support Made-in-America aspirations and be seen to eliminate the need to import product to meet domestic growth targets."
The US solar market has just been given the most lucrative and government backed seal of approval yet seen in the PV industry.
The ITC had been scheduled close at the end of 2016 for residential systems with larger projects dropping from the current 30% level to 10%.
The result exceeds the expectations of the industry, that as recently as September had been planning for life after the ITC "cliff".
Rhone Resch, president and CEO of the Solar Energy Industries Association (SEIA) said the extension would create another 140,000 jobs on top of the existing 200,000.
"By extending the solar investment tax credit for five years with a commence construction provision and a gradual ramp down, bipartisan members in both Houses have re-established America as the global leader in clean energy, which will boost our economy and create thousands of jobs across America," said Resch.
"A five-year extension of the ITC will lead to more than US$125 billion in new, private sector investment in the US economy. And much of this growth will come from small businesses, which make up more than 85% of America's 8,000 solar companies. Over the last year, these companies told us they needed the extension of the ITC to provide their businesses with certainty, and SEIA has been working tirelessly to achieve that goal. Tonight, we're happy to see that Congress has responded," he added.