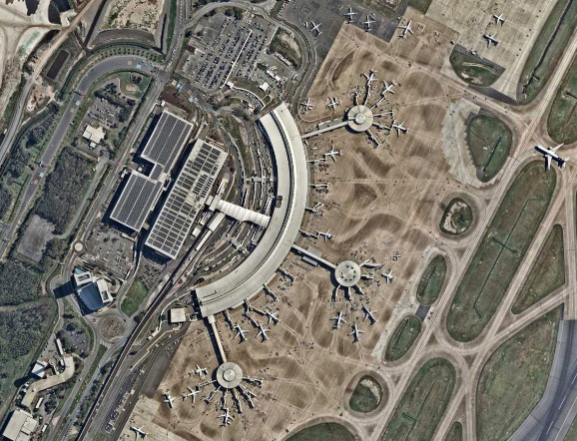 Australia's largest airport-based commercial and Industrial (C&I) solar system, standing at 5.725MW capacity, has been commissioned.
The system, built by local EPC firm Epho Commercial Solar Power and developed by Shakra Energy, has been operational since 2018 but has now received all approvals and passed all checks. The system used modules from Chinese supplier Trina Solar for five of the six sites.
"The 20,937 solar panels used in this project were spread across six sites at the airport – some were ground-mounted solar panels and others were rooftop mounted. If you lay the 20,937 solar panels flat, they take up more than twice the size of the Melbourne Cricket Ground," said Axel La Toison, senior project manager at Epho. "Brisbane Airport is the most challenging project we have done, but it puts us in good stead for other airport and large commercial & industrial solar projects in future as we have experience dealing with the various authorities.
"Commercial airports have restricted areas, so bringing in equipment and personnel created its own unique challenges. We had to be very responsive when dealing with the various stakeholders' unique requirements with regards to safety and security, height restrictions, aesthetics, etc."
The airport also made a requirement for the solar panels to minimise glare, which led to the choice of Trina Solar's Honey TSM-PD05 panels, which have an anti-glare coating.
Trina Solar country sales manager Govind Kant said: "Solar energy is very worthwhile for airports, because adopting solar is in line with the worldwide push, by organizations such as Airports Council International, to reduce airports' carbon footprint. Airports can reduce their dependence on the electricity grid considerably because they generally have a lot of land and rooftop space where solar panels can be installed."
Brisbane Airport's energy consumption also peaks during the day, which makes generation from solar panels particularly complementary to the airport.