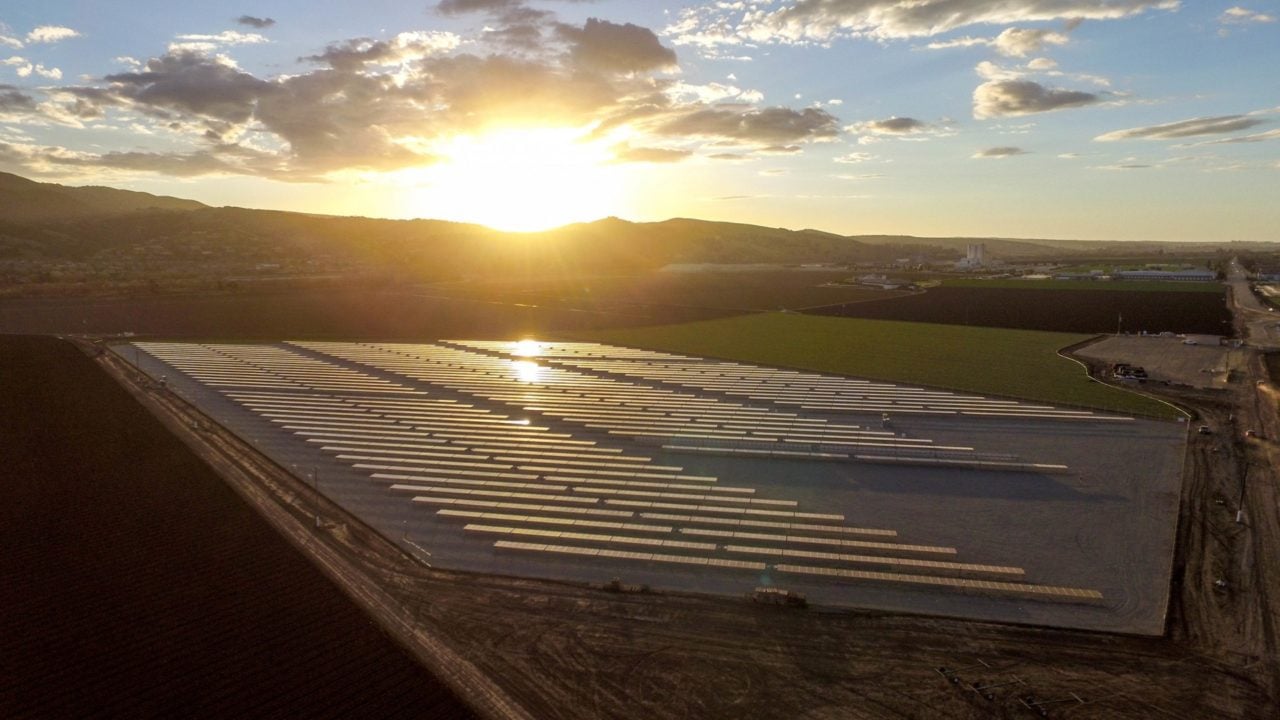 Solar developer CalCom Energy has put forward a new US$100 million fund to help build solar and energy storage projects to benefit farming communities in California.
The Agriculture Energy Infrastructure Fund has been developed alongside Symbiont Energy and Live Oak Bank to help agriculture companies in the state build renewables projects over the next two years.
The fund will see companies enter into power purchase agreements with CalCom, with power originating from associated solar and storage developments.
CalCom said it estimates that the fund will deliver total savings of around US$250 million over the lifetime of the developed assets, and is intended to specifically target farms affected by recent wildfires in the state.
Dylan Dupre, president and CEO at CalCom, explained that farmers in California had been under "extreme pressure" in recent times, and the company would now be offering "very favorable financing options" for those who had not historically had access to clean energy.
"The Ag Energy Infrastructure Fund will also allow the company to expand our current project development work — and, for the first time, own the projects we're developing," the firm's chief commercial officer, David Williams, added.
CalCom has an established presence in the Golden State, having developed more than 200MW of clean energy projects.
California too is in the midst of a policy-inspired solar boom, with the state having set itself the goal of decarbonising its energy supply entirely by 2045.